Low Electricity Rates in Texas
Switch & Save in
5 Minutes
When your energy rates are low, life is good. Energy Outlet helps you find low rates from reputable electricity companies.
In a Contract? We can help.
Search, switch, and save today Why pay more for electricity when you can pay less for the same thing?
Shopping for electric plans can be confusing and difficult. Our goal is to make it easier to find the lowest energy rates so you are saving every day.
Our service has always been FREE, and we intend to keep it that way.
Discover Energy Outlet
Energy Plans Fit for You
We help match you with an electric company in your area that fits your needs. Choosing an electric company can be difficult, so we created the ultimate tool to search and compare energy.
See Energy Rates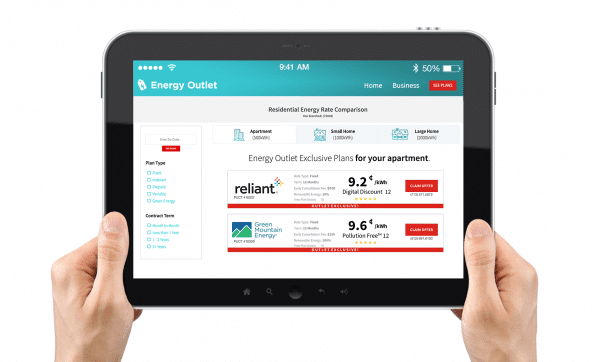 Green Energy for Less
We believe in Green energy. While all the plans we offer are not green, we highlight providers who offer energy-saving opportunities, incentives and green programs to help you save on your utility bill while saving the planet.
Renewable Energy Plans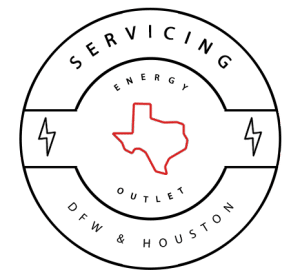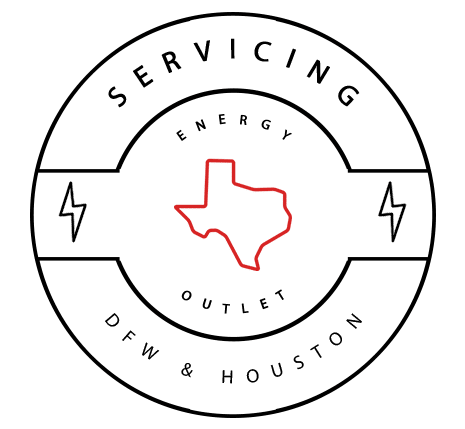 Energy Provider & Plan Reviews!
"I was confused with all of the choices but Energy Outlet made it easy to see all the best plans and choose the right plan for me."
Energy Outlet helped me not only find the ideal plan that best fits my needs but also at the cheapest price. Their process is super easy and quick.
I was amazed at how cheaper Energy Outlet is, their Exclusive Outlet prices are the best and cheapest offers available online.
Energy Outlet is a one-stop shop for electricity plans, they have a wide range of plans that can fit everyone's needs. Their detailed explanation about every plan made it easier for me to filter and sort the plans based on my needs.
I chose energy outlet as they offered a customized rate for my business and helped me save a lot on my Electric plan. I am glad I found them, plus they gave me a Signup bonus! They surely know the needs of their customers and go above and beyond to satisfy us.

Texas Electricity Rates
Your energy provider should be affordable, reputable, honest, transparent, and above all, customer centric. We have partnered with some of the most reliable Texas energy providers to bring you low energy rates, great deals, special electricity plans, and 5 star service.
In a Contract? We can help.
The Latest News and Updates on Electric Rates and Electric Providers