Cirro Energy Electricity Rates
Electricity Made Easy
About Cirro Energy
Cirro Energy Texas is based out of Plano and was founded in 2001. They specialize in exceptional customer service and cost-efficient energy. With some of the lowest rate plans in the market and convenient payment plans, it's no wonder over 150,000 consumers turn to Cirro.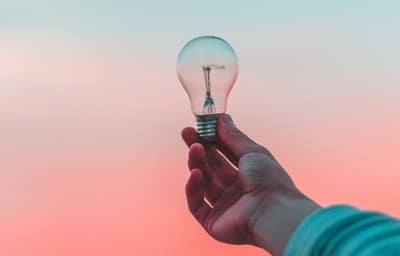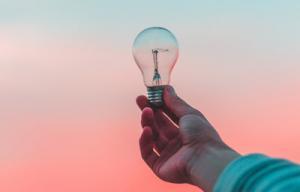 Popular Cities Cirro Energy Serves: Houston | Dallas | Fort Worth
Ready to Sign Up?
Call Cirro Energy Directly
(469) 957-0598
3 Cirro Energy Rates & Plans
Benefits of Choosing Cirro Energy
By choosing Cirro Energy, the consumer benefits from an affordable plan and fixed pricing. They can access and manage their account and billing from online. Most importantly, any consumer will be able to spend less on electricity, and more on life. Cirro makes receiving energy easy and affordable with excellent plans and exceptional customer service. Check out the Cirro energy reviews and let them speak for themselves.
Ready to Sign Up? Call Cirro Energy Directly: (469) 957-0598

Cirro Energy Plans
Cirro Energy offers basic plans with low rates across all major hubs in Texas, and everywhere in between. Take a look at all that Cirro has to offer. With several unique option, you are bound to find the perfect energy plan for you and your needs. They strive to offer simple, reliable energy. If you choose a Cirro Energy plan, that is what you will get. They offer both variable-rate and fixed-rate options so you will be able to choose the plan you want. They provide simple energy plans without any extra frills. Just simple, straightforward electricity. It should not be difficult. Compare Cirro energy plans to find the best option for your needs.
Cirro Energy Fixed-Rate 6 Month
Looking for something to hold you over while looking for a new home? Planning a move soon? This short contract is perfect for you. You will benefit from a locked-in energy rate that will not change for the duration of your contract. With this option, you can expect consistency and reliability.
Cirro Energy Fixed Rate 12 Month
This plan is the same as the fixed rate 6 month plan, only longer. You will be able to enjoy all the same benefits of a simple, locked in plan with low rates, only for twice as long. Lock in your rates for 12 months and have peace of mind for the duration of your lease. We encourage you to evaluate your energy needs and plans offered every year.
Cirro Energy Fixed Rate 24 Month
This plan is ideal for home owners who will be in one location for an extended period. With a longer contract comes a lower fixed rate on your kWh. Again, this plan will give you the same benefits as the other fixed-rate options, only for longer. A longer contract means you will have even more time of not having to worry about your electricity.
Cirro Energy Variable-Rate
This Month-to-Month option gives you freedom from a contract and cancellation fees. Although without a contract you will pay a higher cost for your energy. You will not have set energy rates. Instead, your rates will change each month, as the market does. This means that while you may need to pay more for energy during certain times in the year, you will be able to benefit from lower rates at other times.
Cirro Energy Electricity Plans
Reviews
Rated
4.8
/ 5 based on
110
Energy Outlet customer reviews
Facts About Cirro Energy
Headquarters: Richardson Tx
Founded: 2001
Subsidiary of NRG since: September 17, 2008
Market served: Texas
Cirro Energy's investment in the community

Ready to Sign Up? Call Cirro Energy Directly: (469) 957-0598

Texas Electricity Rates: Gives you power to choose
Your energy provider should be affordable, reputable, honest, transparent, and above all, customer centric.
We have partnered with some of the most reliable Texas energy providers to bring you low rates, great companies, special plans, and '5 star' service.
In a Contract? We can help.