Energy Texas Rates and Plans
Get your perfect Energy Plan in 5 minutes.
Great customer service and affordable rates.
Save on Energy Rates and Plans!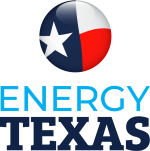 About Energy Texas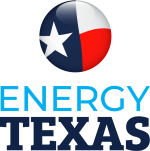 Energy Texas is a Texas electricity company created by Texans, for Texans. One unique benefit of this company is the rewards program they offer to their customer. Users have the opportunity to earn rewards and save on their bills by doing things such as making payments on time, enrolling in autopay, switching to paperless billing, or conserving energy during peak times. They also give their customers the opportunity to win big prized by enrolling in their monthly giveaways. Another unique feature of Energy Texas is that all of their electricity plans are powered by locally harnessed, Texas green energy. That means users are able to support the Texas economy and better the environment when they power their homes with an Energy Texas electricity plan.
Popular Cities Energy Texas Serves: Houston | Dallas
Compare the Top Energy Texas Energy Plans
Are you looking for a new energy provider? Do you live in Texas? Energy Outlet is an online platform that provides electricity plans and providers, like Energy Texas, for consumers in the state. With our site, you can compare plan options to find the best Energy Texas energy plans and the best solutions with the lowest rates for your home. We understand that searching for a new electricity provider can be difficult, but we are here to help. By providing you with the tools to make educated decisions, you can easily find a good plan that meets your specific needs. Let us help you get started today!
Go Green!
Going green is not only good for the environment, but it can also save you money on your energy bill. By choosing a green plan from Energy Texas, you could receive a lower rate on your energy bill. The majority of the state's utility companies offer renewable energy plans to their customers.
Energy Outlet is a platform to help you compare green plan options and find renewable energy plans from the top green energy providers including Energy Texas.
What is Green Energy?
Green energy is an environmentally friendly form of energy that is generated from clean sources, like wind, solar, hydropower, geothermal power, and biomass. Many people are opting to go green because it not only helps the environment but also saves them money on their monthly bills. If you want to learn more about green energy options available in your area, read on.
Types of Green Energy Sources
If you want to go green, you need to know what types of green energy plans are available in your area. In Texas, there are a number of reliable plan options from Energy Outlet and Energy Texas, including:
– Solar power
– Wind power
– Biomass
– Hydroelectric power
– Geothermal energy
Electricity Plans
Reviews
Rated
4.8
/ 5 based on
110
Energy Outlet customer reviews
Why You Should Consider Energy Texas
Energy Texas is one of the leading electricity providers in the state. This provider offers green energy plans that will help reduce your carbon footprint. Not only that but Energy Texas offers competitive electricity rates, which means you can reduce your monthly energy bill. Their plans are also straightforward and easy to understand, so you know exactly what you are getting. Energy Texas even offers a variety of online tools that make managing your account easy.
Electricity Plans
When you're looking for a new electricity plan, one of the first things you'll need to decide is whether you want a fixed-rate or variable-rate plan. But what's the difference? And which is right for you?
Fixed-Rate Plans
A fixed-rate plan means that your rate will stay the same for the duration of your contract. This can be helpful if you want predictability in your budget, as you'll know exactly how much you will pay each month. However, if rates go down after you sign up for a fixed-rate plan, you may miss out on potential savings.
Variable-Rate Plans
A variable-rate plan means that your rate is subject to change on a monthly basis and it can fluctuate from month to month. If rates go down, you may save money for the first few months of your contract or even longer, but if they increase, you could incur some serious costs.
The bottom line is that with either plan option, you will be able to find a green energy plan that meets your needs. Whether you want fixed or variable rates, Energy Outlet has the best options for your home.
Time-of-Use Plans:
A time-of-use plan is a type of variable-rate plan that charges different rates depending on the time of day that you use electricity. For example, you may be charged a higher rate during peak hours and a lower rate during off-peak hours. Time-of-use plans can be helpful if you want to save money on your energy bill, but you need to be careful not to use too much electricity during peak hours.
No matter what type of plan you are looking for, Energy Outlet can help you find the best energy plan for your home.
Frequently Asked Questions
What makes Energy Texas unique to the consumer?
Energy Texas is unique compared to competitors for some of the following reasons:
They are 100% Texan! Energy for Texans by Texans.
They are loyal to their customers!
They are passionate about making Texas a better place to live by fearlessly advocating for their customers.
Their plans and prices are always honest and initiated by integrity.
Does Energy Texas offer green energy plans?
Absolutely! Energy Texas energy plans offer customers a competitive rate on renewable energy. They believe that everyone has the right to affordable, clean energy. Energy Texas's goal is to bring green power to homes and businesses all throughout the state of Texas.
Why should I choose Energy Texas?
Energy Texas provides customers with a competitive rate on renewable energy. Their goal is to bring green power to homes and businesses all throughout the state of Texas. They are passionate about making Texas a better place to live by fearlessly advocating for their customers.
Does Energy Texas have rewards programs?
They do! Energy Texas believes in rewarding their customers for being energetically engaged. Customers can accumulate points, which will turn into discounts on future bills! Points can be earned as you pay your bills on time and even by conserving your home or business's energy during peak times of the day! The awesome thing is there is no limit to the points you can accumulate, and earning them is so easy! Who doesn't love that?
On-time bill payments: $10= 1 star*
Enroll in energy conservation program (Peak Perks): 10 stars
Refer a friend: **coming soon**
*1 star equals $10 paid on time rounded to the nearest 10th
In fact, if you accumulate enough points, you will be eligible to win:
Bill credits
Smart thermostats
Gift cards
Donations to charity
Air filters
Plugs and light bulbs
Energy Texas merchandise
What are the most recommended Energy Texas electricity plans?
One of the most recommended Energy Texas electricity plans is their "Gruene 18" plan. This plan is the one customers rave about because it has some major benefits. For one, the first bill you receive would be completely free if you were to sign up for autopay! Secondly, this plan offers a locked in fixed-rate without a long-term commitment to the plan. Lastly, this plan offers consumers 100% renewable energy for 18 whole months! This can be beneficial to those who prefer stability and predictability over potential savings.
Energy Texas wants their customers to know that they are a company available for all Texans. They want everyone in the Lone Star State to have access to energy that is reliable, competitively priced, and environmentally friendly!
Texas Electricity Rates: Gives you power to choose
Your energy provider should be affordable, reputable, honest, transparent, and above all, customer centric.
We have partnered with some of the most reliable Texas energy providers to bring you low rates, great companies, special plans, and '5 star' service.
In a Contract? We can help.