Reliant Energy Electricity Rates
Great customer service and affordable rates.
About Reliant Energy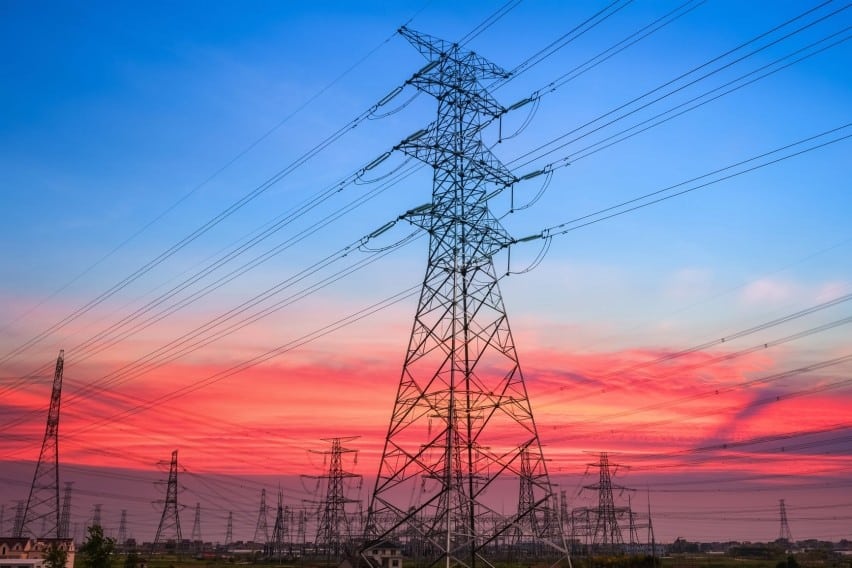 When considering which Texas electricity provider to choose, more than 1.5 million Texans turn to Reliant Energy for residential or business service. Reliant's solid foundation starts with their Fortune 200 parent company, NRG Energy, Inc. Together, Reliant Energy and NRG Energy are leading energy innovation and working to simplify and enhance the way you power your home, your business and your life on the go.

As one of the largest Texas electricity providers, they are proud of the diverse range of Reliant Energy plans they offer and feel a responsibility to make sure they understand our customers and give them what they need. In that spirit, Reliant now offers much more than electricity.
Ready to Sign Up? Call Reliant Energy Directly: (281) 612-3085
Discount Reliant Electricity Rates
You may think energy rates are the same across the board, after all it's just electricity, right? The truth of the matter is that the Texas electricity grid was built by the regulated monopoly providers at the time, and suited to fit their needs. The placement of generators used made sense for them at the time, but led to increases in energy prices. Since deregulation in 2002, providers like Reliant Energy (as well as others) popped up to offer electricity based on the part of the grid you will be pulling from.
Popular Cities Reliant Energy Serves:
Houston
|
Dallas
|
Fort Worth
5 Reliant Energy Rates & Plans
Reliant Energy Reviews
Reliant services 1.5 million customers and has still managed to keep a 4.8 star rating with Google, and an A+ rating with the Better Business Bureau.
Reliant Energy Electricity Plans
Reviews
Rated
4.8
/ 5 based on
110
Energy Outlet customer reviews
Reliant Energy Plans and Renewable Options
Reliant 100% Solar Plan
This plan gives you the opportunity to help save the environment without the cost of installing solar panels. With 24/7 customer service and a fixed 12-month contract, its not only good for the planet but your peace of mind.
Roof Top Solar
With your own solar panels you have the opportunity to generate your own power. With a free consultation from a name you can trust, Reliant makes installing solar simpler than ever.
Reliant Simple Solar Sell Back 12 Plan
Sell Back lets you put that extra energy you produced back to work. You receive credit for all surplus electricity produced and it's automatically applied to your monthly bill. These are 12 month contacts that can really help you take charge of your energy rate.
Truly Free Weekends Plan
With this energy plan, you can get your electricity for free every single weekend. That is 100 days of free electricity every year. You not be charged for your energy every weekend from 8 pm on Friday to 12 am on Monday. With this plan, you can make getting to the weekend even more of a celebration. This is a great option if you work during the week and spend your time at home during the weekends. If the weekends are when you spend the most time at home, using your energy, you can end up saving greatly. On top of all of this, the plan comes with a free Google Nest Hub which usually costs $149. This is a fixed-rate plan lasts for 12 months, so you will get all these benefits for a whole year. After the plan ends, you can decide if you want to switch your plan or renew it.
Truly Free Nights Plan
This plan is similar to the Truly Weekends Free Plan. The only difference with this plan is that instead of getting your weekends free, you will get your electricity free every single night from 8 pm-6 am. This is a great option for anyone but especially if you work away from home during the day and are home at night. If you use the majority of your electricity at night, you can end up saving greatly with this plan. Like the other plan, this one comes with a Google Nest Hub. This plan runs for a whole year and is a fixed-rate plan. A fixed-rate plan means that you will have the same low, locked-in electricity rates fro the entirety of your contract. You do not have to worry about these rates changing as the market does.
Secure Advantage Plan
This plan is a simple, basic energy option. It is a fixed-rate plan that lasts for a full year. With a fixed-rate plan, you will have a set, low rate that will not change throughout your contract. You will agree to this rate when you begin the plan and you will not have to worry about it fluctuating. This is a great option for medium to high energy usage customers. This option offers security and consistency with your plan.
Clear Flex Plan
This plan also offers simple, basic electricity, but it differs from the Secure Advantage Plan. This plan is a variable plan rather than one that is fixed. This means that this plan comes with no contract and no cancellation fee. Rather than tunning on a contract, this plan runs on a month-to-month basis. You have to freedom to cancel and change your plan whenever you feel like it. This is a great short-term option that provides plenty of flexibility and freedom.
Reliant Energy Additional Services
Home Security
With Reliant Home Security they have made it simple to integrate whole home automation. This includes thermostats, lighting, locks, video monitoring and more.
AC Service and Repair
Not only can reliant supply the power to keep your home cool during brutal summer months, but also service your air conditioner. Whether you're looking to finance a new AC or get the old one repaired, Reliant has you covered with top-of-the line professionals.
Home Energy Check Up
Have you had your homes efficiency graded? Reliant can provide you with a full report on usage, comparisons, and tips for improving your homes efficiency.
Customer Service
Reliant customer service can be contacted three different ways in Texas, online chat, phone or email. The customer service location in Houston was ranked in North America's top 10 call centers by BenchmarkPortal and is available 24/7.
Ways to Pay Your Bill
Reliant offers a variety of payment options so you can choose the one that works best for you.
Quick Pay
With your Reliant account number and zip code you can make a payment easily online.
Pay in Person
Need to pay your bill in person? Reliant can help you find one of its payment locations. Just click here.
Over the Phone
With Reliants award winning call center, they make it easy to pay by phone with your credit card or bank account.
Facts About Reliant Energy
Headquarters: Houston Tx
Founded: 2000
Subsidiary of NRG since: 2009
Market served: Texas
Reliants investment in the community

Ready to Sign Up? Call Reliant Energy Directly: (281) 612-3085

Texas Electricity Rates: Gives you power to choose
Your energy provider should be affordable, reputable, honest, transparent, and above all, customer centric.
We have partnered with some of the most reliable Texas energy providers to bring you low rates, great companies, special plans, and '5 star' service.
In a Contract? We can help.