Electricity Rates & Energy Plans in Abilene, TX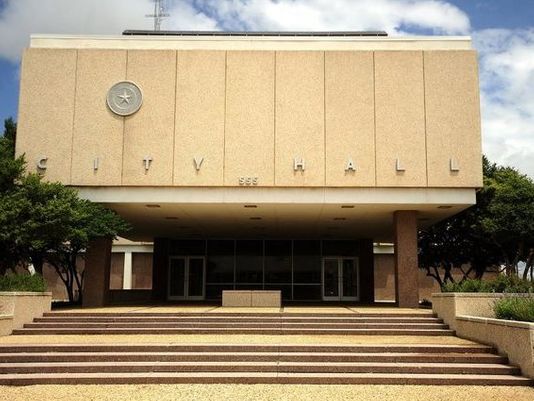 With Energy Outlet, you have the ability to find the best Abilene electricity rates. We are here to help you find your perfect energy plan at the lowest rates possible. Take some time to discover the unique energy plans available in Abilene.
Popular Cities Abilene Serves: Dallas | Waco | Mineral Wells | Fort Worth | Muenster | Richland | Stephenville | Sweetwater | Midland | Odessa
Abilene Energy Plans
In Abilene, you have the choice between a fixed-rate or variable-rate energy plan. Each plan offers different, unique benefits. You can choose which option is best for your specific needs and lifestyle.
Fixed-Rate
A fixed-rate energy plan gives you a set electricity rate for the duration of your contract time. The rate you agree to at the beginning of your plan will remain the same until your contract expires. Some fixed-rate plans can be shorter such as only 6 months, or up to 3 years. This energy plan is guaranteed to provide you with stability, security, and predictability, and no surprises. It is a great long-term option and great for someone with a family. The longer plan options are a great idea because once you sign the contract, you do not have to worry about it for the duration of your plan.
Variable-Rate
A variable-rate energy plan is practically the opposite of a fixed-rate plan. This option typically does not require a contract and runs on a month-to-month basis. With this plan, your electricity rates will fluctuate monthly with the market. For example, you may have to pay more for energy during the hot Abilene summers but benefit from a decreased electricity rate during the mild winters. This plan is perfect for a short-term option. It is also a great idea for someone willing to take a risk.
Electric Rates in Abilene
How Energy Deregulation Affects Electricity Rates & Energy Plans in Abilene
One great benefit of living in the city of Abilene is that the city is in an energy deregulated area. This means that you have the power to choose your energy provider as well as your energy plan. Because of the intense competition, companies will battle for your attention by offering unique benefits and low electricity rates. This is great news for you. With energy deregulation, you have the ability to choose the plan that best fits all your needs at the lowest price.
While it is easy to become overwhelmed by all the great options available for you, the process of finding an energy provider does not have to be a stressful one. Energy Outlet is here to help you. Take the time to explore the unique energy plans available to you so that you can choose the right Abilene electricity plan for you.
How Climate Affects Abilene Electricity Rates
Abilene's summer weather is typically hot and humid with mostly clear skies. Summers here usually last about 3.7 months. These long, hot summer nights call for the constant use of air conditioning. The residents of this city know that their air conditioning system is constantly running on high just to keep their house comfortable temperature during these intense months. On top of that, Abilene summers come with intense humidity. In order to remove the excess humidity from the air, the home's air conditioning system will have to work even harder. Another downside of this intense humidity is that it makes the already hot climate feel even warmer. Constantly running your air conditioning system on high during these intense months can cost you greatly.
Abilene winters are short, cold, and windy. They are shorter than the summers, lasting about 2.9 months. Although the winters do not usually take as much energy as the summers, it is the holiday season. This means the number of people staying in your home will likely increase. Spending time with loved ones is always great, but it does result in more cooking, more showers being taken, more loads of laundry, etc. Your lights will also have to be on for longer periods of time since there is less daylight. Another energy drainer is all of the extra Christmas lights that will likely be left on during the night.
Changes in weather, household occupancy, or even slight lifestyle adjustments can make a noticeable difference in your energy bills. Whether you are watching your favorite TV show on a regular day or blasting your air conditioner on the hottest day of the year, there is no way to avoid using electricity. Luckily, the city of Abilene is a deregulated area. This means one of the best perks Abilene has to offer is the ability to compare electricity prices and choose an energy provider that best fits your lifestyle.
Energy outlet is here to help you find the best plan with the best rates, so you can get shockingly low energy prices all year round.
About Abilene
Abilene was established in March 1881 and is the center of a 22 county area commonly referred to as the Texas Midwest. The current population is approximately 120,000. This city is described as the "Future Great City of West Texas."
Energy Outlet Electricity Plans
Reviews
Rated
4.8
/ 5 based on
110
Energy Outlet customer reviews