Electricity Rates & Energy Plans in Abilene, TX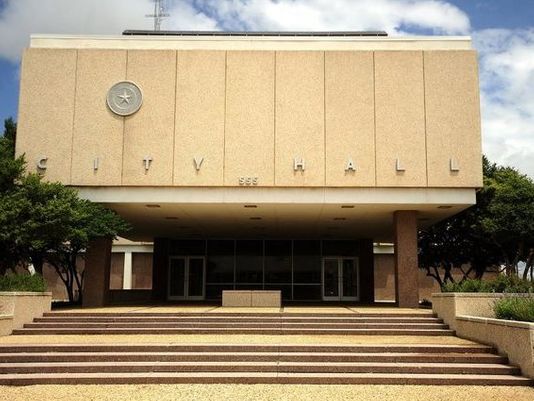 With Energy Outlet, you have the POWER to CHOOSE the best Abilene electricity rates. Abilene was established in March 1881 and is the center of a 22 county area commonly referred to as the Texas Midwest. The current population is approximately 120,000. This city is described as the "Future Great City of West Texas."
Abilene's summer weather is typically hot and humid, with mostly clear skies. Summers here usually last about 3.7 months. These long, hot summer nights call for the constant use of air conditioning. Due to the excess humidity in Abilene, your air conditioning system will also have to work harder to remove the moisture from the air.
Abilene winters are short, cold, and windy. They are shorter than the summers, lasting about 2.9 months. Although the winters do not usually take as much energy as the summers, it is the holiday season. This means the number of people staying in your home will likely increase. Spending time with loved ones is always great, but it does result in more cooking, more showers being taken, more loads of laundry, etc. Your lights will have to be on for longer periods of time since there is less daylight. Another energy drainer is all of the extra Christmas lights that will likely be left on during the night.
Changes in weather, household occupancy, or even slight lifestyle adjustments can make a noticeable difference in your energy bills. Whether you are watching your favorite TV show on a regular day or blasting your air conditioner on the hottest day of the year, there is no way to avoid using electricity. Luckily, the city of Abilene is a deregulated area. This means one of the best perks Abilene has to offer is the ability to compare electricity prices and choose an energy provider that best fits your lifestyle.
Electric Rates in Abilene
Abilene Electricity Companies Offer Unique Benefits
Deregulation in Abilene has created greater competition for retail electric companies. To stand out among the stiff competition in the Texas Energy Market, many companies provide unique customer benefits. Take the time to explore the electricity plans available to you so that you can choose the right Abilene electricity plan for you.
Custom Abilene Power Plan's
Electricity companies have begun to make energy plans customizable to your needs. By doing this, they can stand out against their competition. Take the time to review all the different term lengths, benefits offered, and type of energy each company is offering. Make sure you find the plan best suited for your needs.
While searching, you will find two types of supply offers, Fixed-Rate, and Variable Supply Rate. Fixed-Rate supply plans provide you with a fixed price depending on the amount of energy you use based on your kilowatt per hour usage. This means you will have set energy prices, and you can avoid seasonal fluctuations in energy costs. Variable Supply Rate, however, changes as the market does. If you opt for this plan, you will be able to enjoy the benefits of a lower supply rate in the mild Texas winters. However, you risk an increased payment in the extreme month of summer.
Energy Outlet Electricity Plans
Reviews
Rated
4.8
/ 5 based on
110
Energy Outlet customer reviews