Big Lake Electricity Rates and Plans
Get your perfect Energy Plan in 5 minutes.
Save on Big Lake Electricity Rates and Plans!
Big Lake Electricity Rates and Energy Providers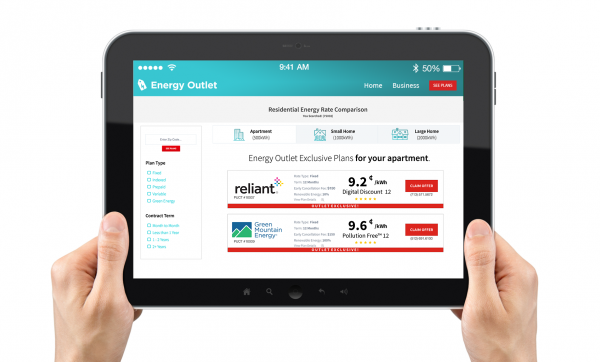 Choosing the Best Electricity Rate
Energy Outlet helps you find the best energy plan, with the lowest electricity rates, to fit your specific needs.
We are here to help you find the best energy plan with the lowest electricity rates possible. We have organized all your options for you and are here to help you find which is the best based on your needs. While all the choices may seem overwhelming at first, we are here to help make this process as easy and stress-free as possible.
Fixed Rates
This type of plan will provide you with stability and predictability. With it, you will have a set electricity rate that will not fluctuate as the market does. You will have this locked-in rate for the duration of your contract. Most contracts range from 3 months to 3 years, but there are different options available to best suit you. This is a great long-term energy option.
Variable Rates
This plan, however, is far different than a fixed rate plan. With this option, your electricity rates will change monthly, as the market does. These plans also run month-to-month, so you will not have any long term contract. This is a great option if you are looking for flexibility or a short-term option.
Electricity Providers in Big Lake
We have partnered with some of the top Big Lake energy providers including  TXU Energy, Direct Energy and more. At Energy Outlet, we are also passionate about renewable energy and providing a way for you to use it to power your home. With this in mind, we have partnered with some companies that make this possible, such as Amigo Energy and Green Mountain Energy. We want to make it possible for you to help both your wallet and the earth.
Popular Cities Near Big Lake: Fort Worth | Round Rock | Belton
Big Lake Electricity Rates and Power Plans
Energy Plans and Rates are shown for the Oncor Service area and were updated on January 23, 2021 at 12:12 PM. Pricing shown is based on an exact usage of 1000kWh per month. Estimates are based on information provided to us by each Partner Company. Please visit the Energy Provider website, and confirm the estimates using the Electricity Facts Label and Terms of Service.
Electricity For Businesses
We are here to help you power your business as well as your home. We want to make sure you find the best option for your business whether it is large or small. You will just need to spend a few minutes filling out a brief survey to give us some information about you and your business. After that, we will give the information to some of our top energy providers and they will begin to reach out to you with personalized quotes for your business. All that is left for you to do is pick the best option with the lowest rates and enjoy your personalized energy plan. The best part is that this whole process is completely free and only takes a few minutes of your time.
How Energy Deregulation Affects Electricity Rates & Energy Plans in Big Lake
Energy deregulation is the whole reason you are able to choose your energy provider and plan, and the reason we exist at all. With deregulation comes competition, as companies battle for your attention and your business. They will do what they can to stand out from their competitors. To do this they offer unique energy plans with low electricity rates. This is great news for you. Take some time to find the best plans and lowest rates available thanks to energy deregulation.
When to Contact Your Big Lake Utility Company
Even after you switch your energy plan or provider, you do not have to fear a change in your energy delivery. Your energy distributor is Big Lake is Oncor. Regardless of the provider you choose, they will continue to deliver your electricity to you exactly as they had before. Nothing will change on your end.
Energy Outlet Electricity Plans
Reviews
Rated
4.8
/ 5 based on
110
Energy Outlet customer reviews

Compare Power Plans in Big Lake
Your Big Lake energy provider should be affordable, reputable, honest, transparent, and above all, customer centric. We have partnered with some of the most reliable Texas energy providers to bring you low rates, great companies, special plans, and 5 star service.
In a Contract? We can help.