Dallas Electricity Rates and Energy Providers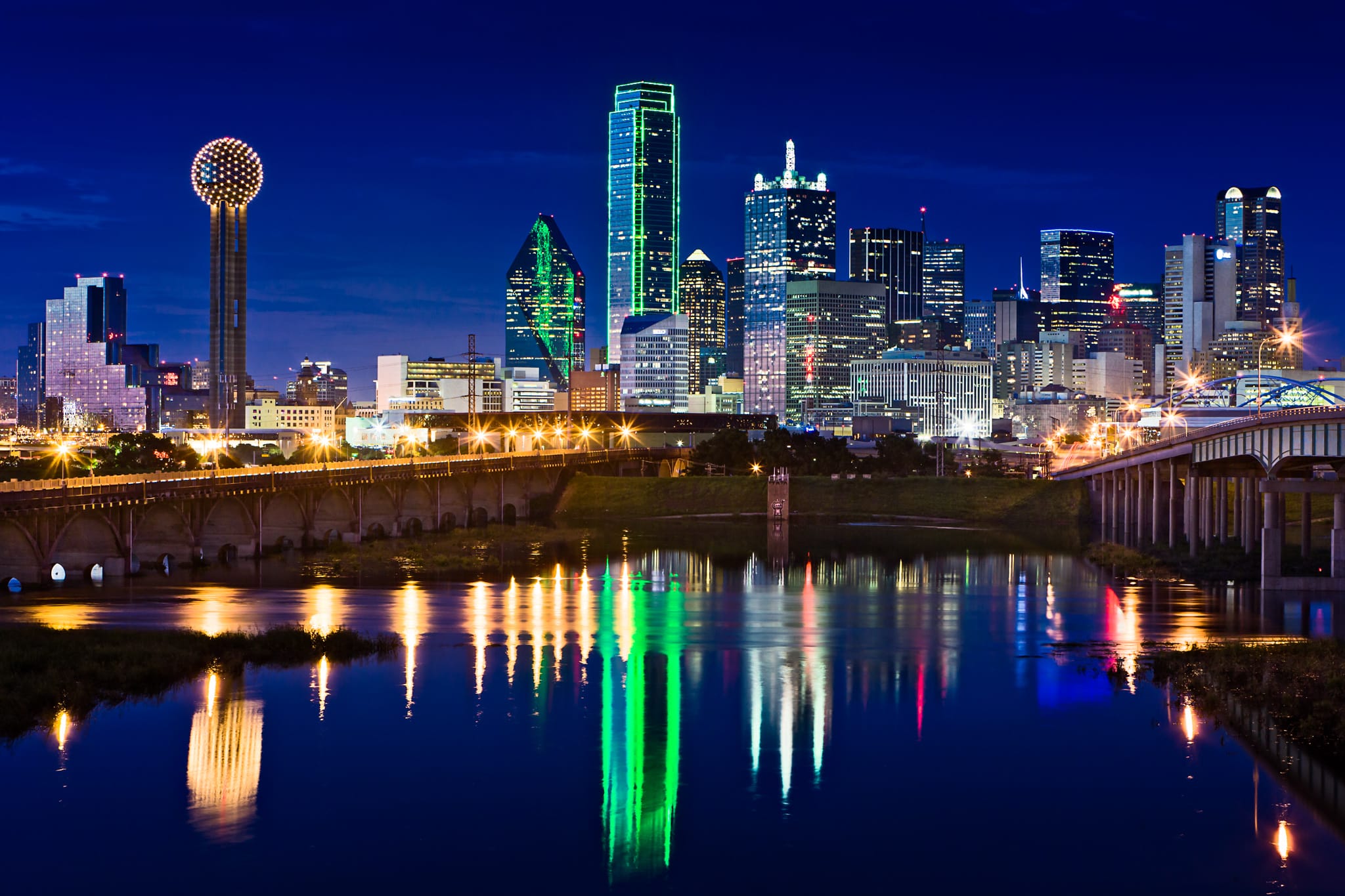 Choosing the Best Electricity Rate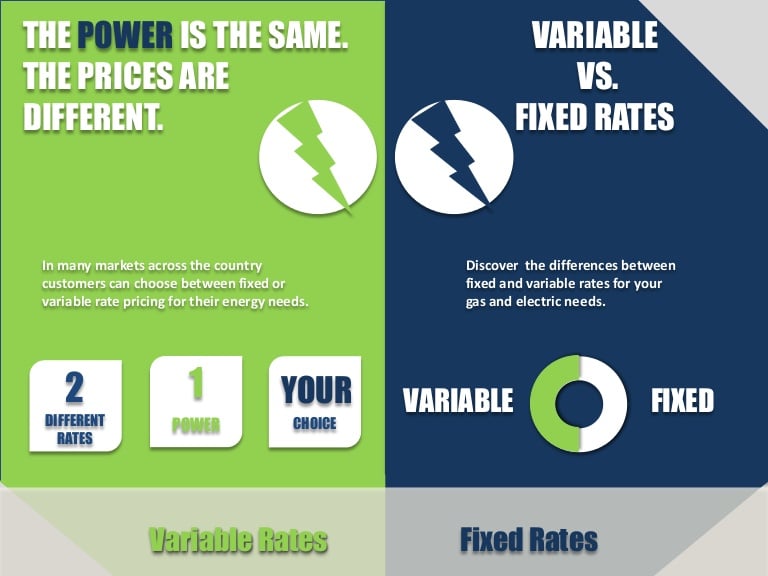 Energy Outlet gives you the power to choose the best Dallas Electricity Rates & Plans to fit your needs.
We are here to help you find a plan with the best electricity rates and payment plans that perfectly conform to all your lifestyle needs. Long-term contracts that offer lower rates usually best suit homeowners who are in need of commitment, but Dallas energy plans are not one size fits all. From no credit check options from Reliant Energy to pay as you go from Champion Energy, Energy Outlet can help you navigate what plan best suits your needs.
Fixed Rates
These energy plans are recommended for customers who are homeowners or those who have a long-term lease. These electric plans offer price protection and stability but usually require a longer commitment. The electricity rates and prices will remain constant throughout the year rather than fluctuating monthly. This plan is a good one for someone looking for commitment and stability. The downside of this plan, however, is that when energy rates drop, your energy rates will stay the same, so you will not benefit from the discounted energy. The good thing, however, is that when electricity rates spike, your energy bill will not be affected. This plan provides reliability and predictability.
Variable Rates
These electric plans are practically the opposite of fixed rate energy plans. Unlike fixed-rate plans, these rates are a better option for people with a short-term living arrangement. With a variable energy rate, you are free from a long-term contract, but instead, your plan will run on a month-to-month basis. This enables you to benefit from price drops when the market fluctuates. The downside, however, is that when electricity rates increase, so will your energy bill. This is a good option for risk-takers. You will be able to benefit when energy rates decrease, but risk suffering from a rise in energy prices.
Choosing a Plan
Before you can find the best energy plan for you, you need to understand what your specific needs are. You may need a more temporary option with a short-term plan. A long-term plan, however, may be the better option for you, providing you with predictable, secure, and stable energy. This may be the case if you have a more permanent living situation or a large family to look out for. A short-term plan may be a better option if you just need energy for one or two people or your living situation is a more temporary one. If this is the case, you could opt for a month-to-month option. When looking for your energy plan, keep an eye out for some plans with extra benefits. Some plans, for example, offer nights free or weekends free electricity. One of these may be a great option for you if you work during the day or week and have nights or weekends off. You may, however, just want simple, straightforward energy. This, too, is an option.
It is important to evaluate what type of plan best fits your needs and budget. We are always able to meet any of your electrical needs. Let us help you find the plan best for you. There are several different energy provider options to chose from in Dallas with many electric plans. There is something for each need, and you are bound to find the perfect fit for you and your lifestyle.
Energy Outlet has already done all the hard work for you. We have gone ahead and organized all your options for you to help you find the best Dallas electricity company and energy plan for you. We are here to take the stress off you. Let us help you. Take a look at all the options available to you as a resident of Dallas Texas.
Dallas Electricity Providers
Top 20 Cheapest Electricity Rates in Dallas
Green Energy Options
At Energy Outlet, we are passionate about helping the world around us. We are also passionate about creating a way for you to be able to do so too. We work toward a future of renewable and sustainable energy. We have partnered with several top electricity provider companies that make it possible to power your home with 100% renewable solar energy. Some companies even let you power your home with electricity that is only partly renewable if you are afraid to make the full switch. Several of the energy providers that we have partnered with allow you to power your home using solar energy without having to install solar panels. Although solar power is harnessed through the use of panels, they do not have to be on your home for you to reap the benefits of solar energy. Solar energy is generated through solar panels somewhere and they convert the sunlight into direct current energy. This energy cannot be used in your home, so it is converted to alternating current energy to be used. This energy is sent to you to power your home and appliances. Any extra energy is stored until it is needed. A major bonus of using solar energy is that nothing will change on your end. The only difference is that you will be able to power your home guilt-free, helping to benefit the world around you.
Energy Plan Contract Lengths
There are several energy plan options available in Dallas, and with all the options comes diversity in contract lengths as well. Some of the more short-term options are three months or even one month. Most single month plans do not require a contract, but some still do. Some of the longer contract options are one year or even three years. Occasionally, a provider will offer longer contracts, but that is not common. The most common contract terms are three years, one year, six months, three months, and one month.
Electricity Providers in Dallas
Energy Outlet partners with some of the best Dallas energy companies including TXU Energy, Direct Energy and more. We also believe in green energy so we have partnered with green energy suppliers, such as Amigo Energy and Green Mountain Energy, to help you save on your utility bill while also helping to save the Earth.
Electricity For Businesses
Energy Outlet is here to help supply both you and your business with the best energy options with the lowest rates possible. Just take a few minutes to fill out a brief survey with some information about you and your company, and soon several of our top energy providers will begin to reach out to you. Several electricity provider companies will offer quotes for your business. With all the different options, you will be able to choose the lowest rate and the best option for your needs. You will be able to get a personalized energy plan for your business from one of the best electricity providers in Dallas. A major bonus is that all of our services at Energy Outlet are completely free to you. All that you will need to sacrifice in order to find your perfect energy plan is a few short minutes of your time.
How Energy Deregulation Affects Electricity Rates & Energy Plans in Dallas
Energy deregulation is the whole reason that you have the freedom to choose your energy plan and electricity company. Being in a deregulated area is one of the major benefits of living in Dallas. This choice creates intense competition in the energy market. Energy companies are doing what they can to battle for your attention. They chose to stand out from the competitors in several ways such as offering unique energy plans and low electricity rates. This is great news for you.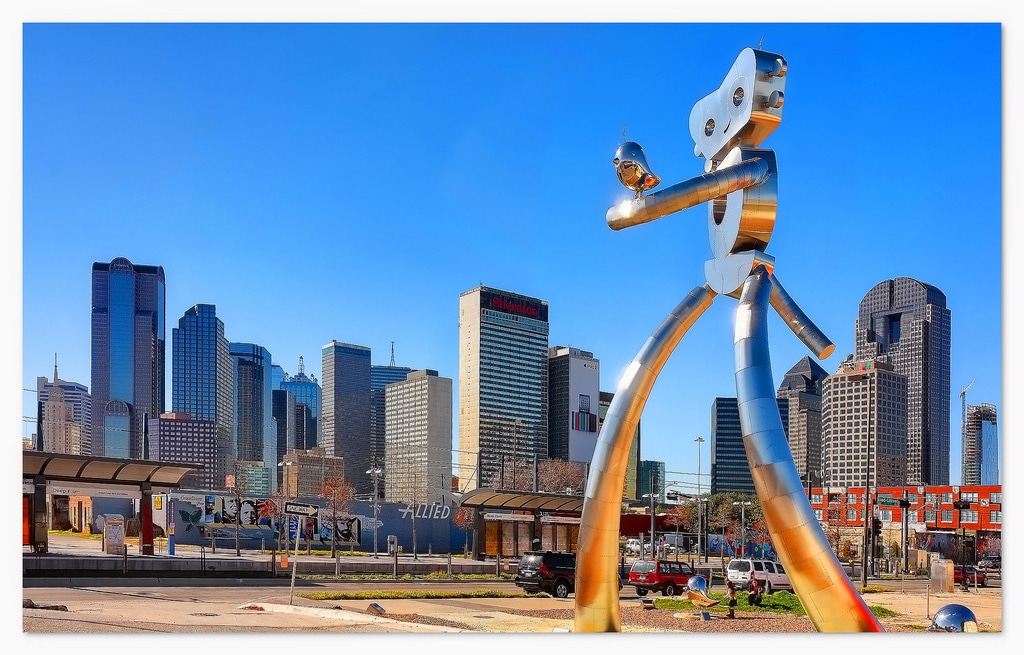 While all the options may seem stressful, there is no need to become overwhelmed. Energy Outlet is here to help you. Take the time to explore the unique energy plans available to you in Dallas so that you can choose the right electricity plan for you.
How Weather Affects Dallas Energy Rates
Dallas has a humid subtropical climate. The summers are hot and intense and tend to be the hottest during July and August months. The long, dry summers result in a demand for lower temperatures indoors to stay cool. The average Dallas high temperature in August is 96.4 degrees Fahrenheit. The average high temperature for the entirety of the summer is 94.7 degrees while the average low is 75.4 degrees. The record heat in Dallas is 112 degrees, only eight degrees below the Texas all-time high of 120 degrees. Due to a continuous need for air conditioning systems usage during this time of year, energy bills begin to rise. As the temperatures rise, so do energy payments.
The winters in Dallas tend to be very dull because of its climate. While the weather is not typically brutally cold, there are times when the temperatures have sudden drops during the January and February months. While the winter is not excessively cold, it dramatically contrasts the brutally hot summers. In January, averagely the coldest month of the year, the average low temperature is 37.3 degrees, and the average high is 56.8 degrees.
As temperatures decrease, members of the household tend to be less active as well. Throughout the winter, most people like to stay inside to avoid the cold weather. The electricity usage can increase from technology use, lights left on for long periods, and water heaters working harder to heat the house. The holidays also have a significant effect on energy bills. With families coming in to visit, there will be an extra use of water, heat, and more lights on. The holidays also call for a lot of extra cooking and decorative lights, both huge energy drainers.
It is essential to find the best plan possible so you can get low electricity rates throughout the whole year. The changing weather should not have to put a strain on your wallet. We are here to work with you to help you find the best option to help you save all year long.
About Dallas
The city of Dallas makes up for about one-fifth of the much larger area known as the Dallas-Fort Worth Metroplex. It is known for hosting large events such as The State Fair of Texas, in which families from all over come to experience and enjoy. The city was founded in 1841 by a man named John Neely Bryan. Although the city developed slowly at first, the city's growth spiked during the Civil War. This is because Confederate troops used Dallas as a supply depot during the war. Today, the city is bustling, booming, and charismatic.
There's no doubt that the city of Dallas is multiplying, as are the number of members in each household. Electricity prices vary due to the climate throughout the year, so it's essential to find the most affordable energy provider and energy plan for you and your family that will be able to support you and your needs throughout the whole year. Whether it be mid-July or a boring cold, wet day in February, take comfort in knowing that there is no need to worry about spending too much money on your energy bill.
When to Contact Your Dallas Utility Company
After shopping for your energy provider and selecting a supply offer that fits your needs, you will still need to contact your utility company for any interruptions. The utility company serving the North Texas area is Oncor Electric Delivery. They are also responsible for downed wires and power outages. They will be able to provide updates on power outages, severe weather, and any other customer service associated with getting your power back on.
Emergency Line
: 1-888-313-4747
Customer Service
: 1-888-313-6862
Energy Outlet Electricity Plans
Reviews
Rated
4.8
/ 5 based on
110
Energy Outlet customer reviews

Compare Power Plans in Dallas
Your Dallas energy provider should be affordable, reputable, honest, transparent, and above all, customer centric. We have partnered with some of the most reliable Texas energy providers to bring you low rates, great companies, special plans, and '5 star' service.
In a Contract? We can help.