Electricity Rates & Energy Plans in Dallas, TX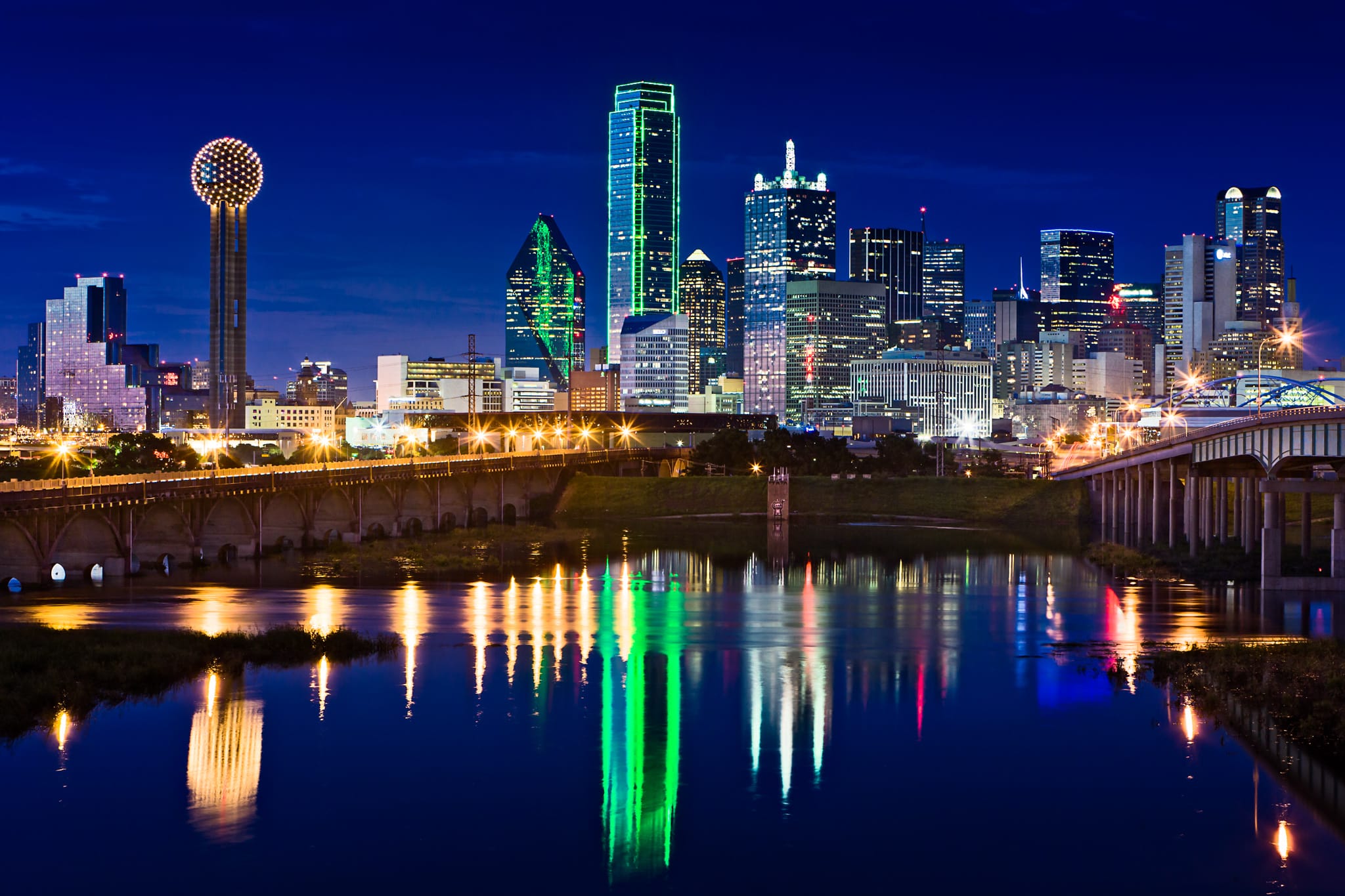 Best Electricity Plans in Dallas
There's no doubt that the city of Dallas is multiplying, as are the number of members in each household. Electricity prices vary due to the climate throughout the year, so it's essential to find the most affordable energy provider and energy plan for you and your family that will be able to support you and your needs throughout the whole year. Whether it be mid-July or a boring cold, wet day in February, take comfort in knowing that there is no need to worry about spending too much money on your energy bill.
When picking a Dallas energy plan to fit your financial needs, let's also take into consideration what service plan best meets your overall requirements.
Long-term contracts that offer lower rates usually best suit homeowners who are in need of commitment, but Dallas energy plans are not one size fits all. From no credit check options from Reliant Energy to pay as you go from Champion Energy, Energy Outlet can help you navigate what plan best suits your needs.
Fixed rates and variable rates are the most common rate types.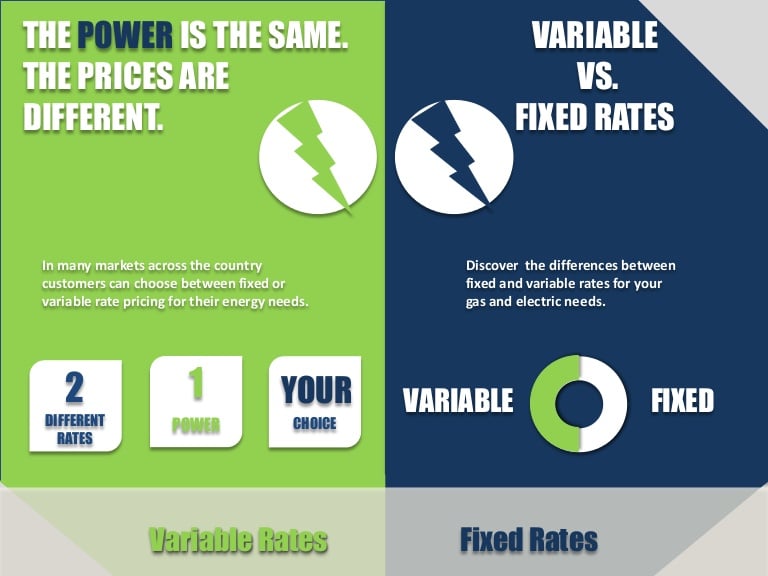 Fixed Rates
These rates are recommended for customers who are homeowners or those who have a long-term lease. These electric plans offer price protection and stability but usually require a longer commitment. The energy rates and prices will remain constant throughout the year rather than fluctuating monthly. This plan is a good one for someone looking for commitment and stability. The downside of this plan, however, is that when energy prices drop, your energy rates will stay the same, so you will not benefit from the discounted energy. The good thing, however, is that when energy prices spike, your energy bill will not be affected.
Variable Rates
These rates are practically the opposite of fixed rate plans. Unlike fixed-rate plans, these rates are a better option for people with a short-term living arrangement. With a variable energy rate, you are free from a long-term contract. This enables you to benefit from price drops when the market fluctuates. The downside, however, is that when energy rates increase, so will your electricity bill. This is a good option for risk-takers. You will be able to benefit when energy rates decrease, but risk suffering from a rise in energy prices.
It is important to evaluate what type of plan best fits your needs and budget. We are always able to meet any of your electrical needs. Let us help you find the plan best for you.
Energy Outlet Electricity Plans
Reviews
Rated
4.8
/ 5 based on
110
Energy Outlet customer reviews
Top 20 Cheapest Electricity Rates in Dallas
Dallas Electricity Providers
Energy Outlet gives you the POWER to CHOOSE the best Dallas Electricity Rates & Plans to fit your needs.
Energy Outlet partners with some of the best electricity providers in Dallas including TXU Energy, Direct Energy and more. Energy Outlet also believes in green energy so we partnered with green energy suppliers, such as Amigo Energy and Green Mountain Energy, to help you save on your utility bill while saving the Earth.
The city of Dallas makes up for about one-fifth of the much larger area known as the Dallas-Fort Worth Metroplex. It is known for hosting large events such as The State Fair of Texas, in which families from all over come to experience and enjoy. The city was founded in 1841 by a man named John Neely Bryan. Although the city developed slowly at first, the city's growth spiked during the Civil War. This is because Confederate troops used Dallas as a supply depot during the war. Today, the city is bustling, booming, and charismatic.
How Weather Affects Dallas Energy Rates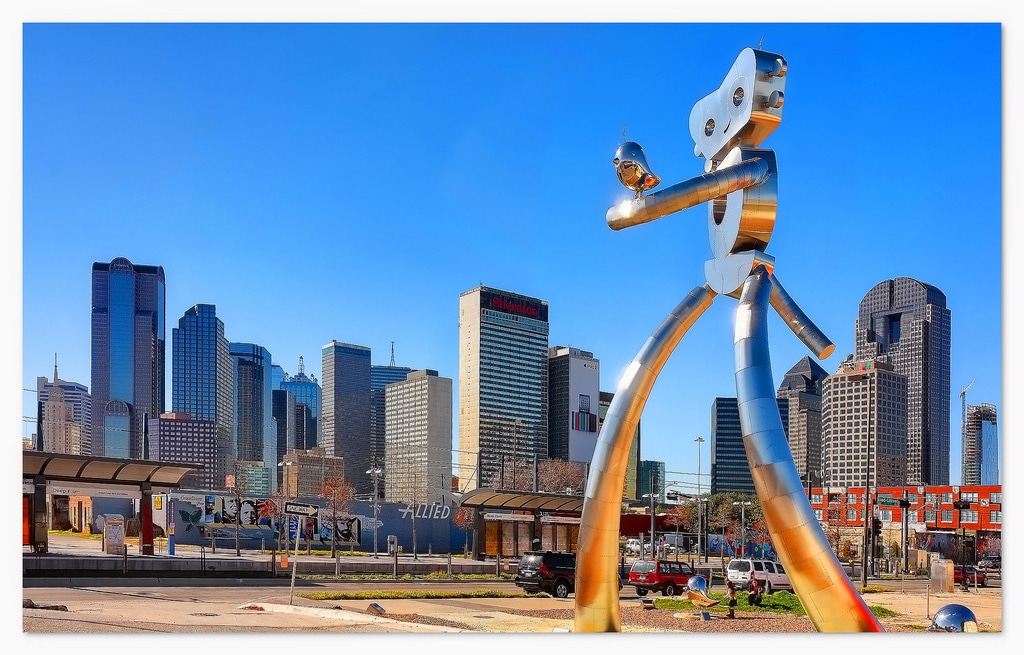 Dallas has a humid subtropical climate. The summers are hot and intense and tend to be the hottest during July and August months. The long, dry summers result in a demand for lower temperatures indoors to stay cool. The average Dallas high temperature in August, the hottest moth averagely, is 96.4 degrees Fahrenheit. The average high temperature for the entirety of the summer is 94.7 degrees while the average low is 75.4 degrees. The record heat in Dallas is 111 degrees, only nine degrees below the Texas all-time high of 120 degrees. Due to a continuous need for air conditioning systems usage during this time of year, energy bills begin to rise. As the temperatures rise, so do energy payments.
The winters in Dallas tend to be very dull because of its climate. While the weather is not typically brutally cold, there are times when the temperatures have sudden drops during the January and February months. While the winter is not excessively cold, it dramatically contrasts the brutally hot summers. In January, averagely the coldest month of the year, the average low temperature is 37.3 degrees, and the average high is 56.8 degrees. As temperatures decrease, members of the household tend to be less active as well. Throughout the winter, most people like to stay inside to avoid the cold weather. The electricity usage can increase from technology use, lights left on for long periods, and water heaters working harder to heat the house. The holidays also have a significant effect on energy bills. With families coming in to visit, there will be an extra use of water, heat, and more lights on. The holidays also call for a lot of extra cooking and decorative lights, both huge energy drainers.
When to Contact Your Dallas Utility Company
After shopping for your energy provider and selecting a supply offer that fits your needs, you will still need to contact your utility company for any interruptions. Oncor serves the North Texas area and is responsible for downed wires and power outages. They will be able to provide updates on power outages, severe weather, and any other customer service associated with getting your power back on.
Emergency Line: 1-888-313-4747
Customer Service: 1-888-313-6862

Compare Power Plans in Dallas
Your Dallas energy provider should be affordable, reputable, honest, transparent, and above all, customer centric. We have partnered with some of the most reliable Texas energy providers to bring you low rates, great companies, special plans, and '5 star' service.
In a Contract? We can help.