Irving Electricity Rates and Plans
Get your perfect Energy Plan in 5 minutes.
Save on Irving Electricity Rates and Plans!
Electricity Rates and Energy Providers in Irving, TX
Choosing the Best Energy Plan
Energy Outlet helps you find the best energy plans with the lowest rates.
While picking an energy plan can seem stressful and overwhelming, Energy Outlet is here to make that process easy and stress-free. We are here to help you find the perfect Irving energy plans for you and your needs with the lowest rates possible. Compare energy plans in your area to find the best option for you and your needs.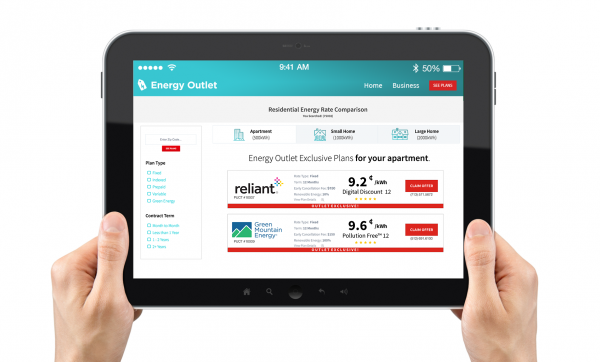 Fixed Rates
A fixed-rate plan is one of the Irving electricity plans options available to you. With this plan, you will have security and simplicity. You will agree to a set electricity rate and contract length before beginning your plan. The contract lengths typically run from about 3 months to three years, but there are plans out there with all kinds of contract lengths. For the duration of your contract, your rates will remain the same. This means you will be able to expect the same thing each month for your energy bill and not have to fear any sudden changes.
Variable Rates
This kind of plan is drastically different from a fixed-rate plan. This option does not typically run on a contract, but rather on a month-to-month basis. This means you will have the freedom and flexibility to change your plan whenever you decide you want to. This plan also does not come with any set electricity rates. Your electricity prices will depend on market prices. When they drop, so will your bill, but you will have to pay more when the market energy prices spike.
After choosing between a fixed-rate or variable-rate plan, you will be able to decide if you would like to power your home with green energy. If this is somehting you are intrestred in, be sure to check out all the different provider options available to be able to find the best plans and lowest rates. Several providers offer fully green energy plans and others give you the opition to power your home partially with renewable energy.
Popular Cities Around Irving: Dallas | Kingsville| La Feria| Leakey| Los Fresnos| La Feria| Lytle| Mathis
Irving Electricity Rates and Power Plans
Energy Plans and Rates are shown for the Oncor Service area and were updated on January 17, 2021 at 03:12 PM. Pricing shown is based on an exact usage of 1000kWh per month. Estimates are based on information provided to us by each Partner Company. Please visit the Energy Provider website, and confirm the estimates using the Electricity Facts Label and Terms of Service.
Irving Electricity Providers
Energy Outlet partners with some of Irving's top energy providers, so you have several quality options to choose from. We are also passionate about helping the world around us, and we have made it possible for you to do so as well. To do so, we have partnered with some provider companies that let you power your home with green energy.
Electricity For Businesses
We want to help you power your business as well as your home. We make it possible for you to find the best plan for your business, whether large or small. All you need to do is take a few minutes to fill out a brief survey and provide us with some information about you and your business. We will send this information to some of our top providers, and they will begin to reach out to you with some personalized energy quotes for your company. All you have to do from there is pick the best plan. It is that simple
How Energy Deregulation Affects Electricity Rates & Energy Plans in Irving
Being in a deregulated area is a major bonus of living in Irving. Deregulation means you, the customer, can choose your own energy plan and find cheap electricity rates. Your choice creates competition within the industry. Companies are battling for your attention and your business. To win you over, they will offer the lowest electricity rates and unique plans. This is great news for you. Take some time to explore all the diverse options available to you through energy deregulation.
About Irving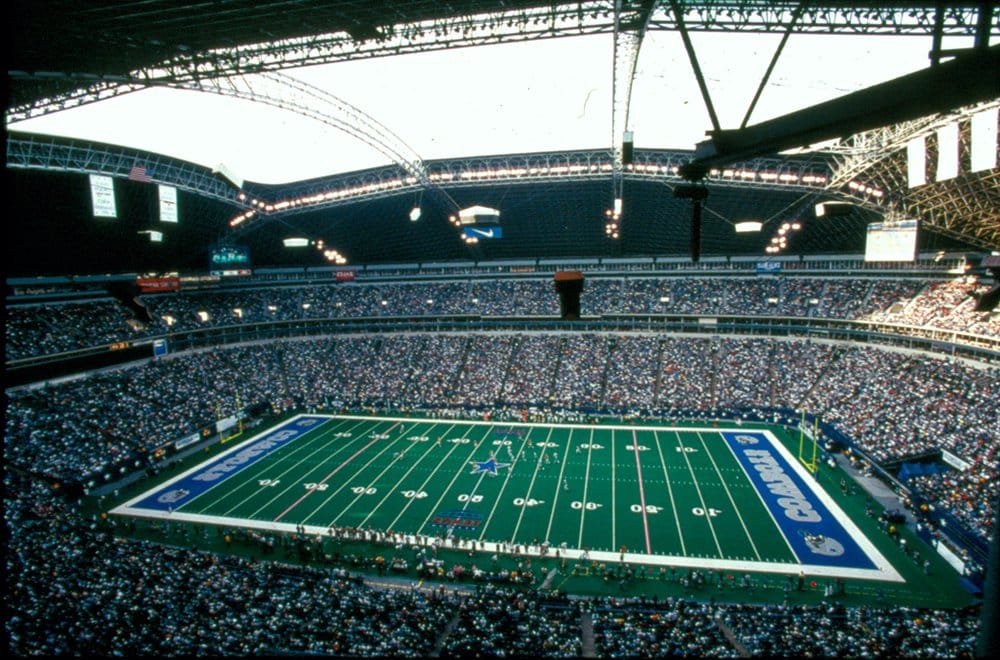 Former home of the Dallas Cowboys Texas Stadium, Irving, Texas, is known for its high population, city-lifestyle, and many Super Bowls. The city has a work-force of around 3.3 million people, two major airports, a university, and sprawling urban districts, making it a major attraction to the corporate world. This business based city and its residents are in need of high efficient energy services to keep its metropolitan area advancing.
The summer months are long and humid, giving rise to Irving energy rates in order to keep the people of Irving feeling satisfied. The rates eventually lower towards the holidays, so finding an energy provider is essential with the fluctuation of rates for the duration of the year.
Find an Irving Electric Company Today
No matter what your energy needs may be, EnergyOutlet.com is here to help you locate the plan and electricity provider that's perfect for you. To begin comparing Irving rates and decide on an energy plan, contact us today.
Energy Outlet Electricity Plans
Reviews
Rated
4.8
/ 5 based on
110
Energy Outlet customer reviews

Compare Power Plans in Irving
Your Irving energy provider should be affordable, reputable, honest, transparent, and above all, customer centric. We have partnered with some of the most reliable Texas energy providers to bring you low rates, great companies, special plans, and 5 star service.
In a Contract? We can help.