Electricity Rates and Energy Providers in McAllen, TX
Choosing the Best Energy Plan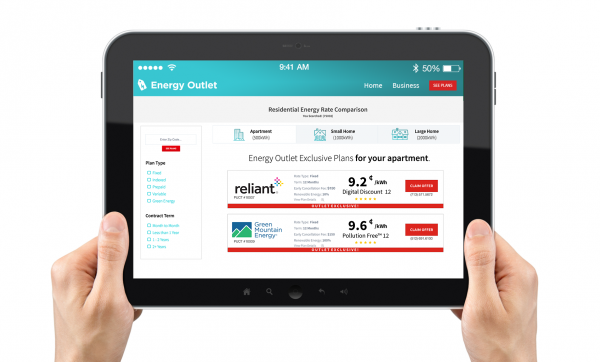 Energy Outlet gives you the power to choose the best energy plan with the lowest electricity rates possible.
While finding the perfect energy plan can seem like an overwhelming process, Energy Outlet is here to help you make it as easy and stress-free as possible. We want to help you find your perfect energy plan with the lowest rates.
Fixed Rates
A fixed-rate energy plan provides you with a set, locked-in energy rate for the duration of your contract. Contract terms typically range anywhere from three months to three years, so you will have plenty of options to choose from to ensure that you find the perfect contract length for your needs. Once you agree on an electricity rate, it will not change or fluctuate as the market does. This type of energy plan offers security and predictability.
Variable Rates
A variable-rate plan is another option available to you. With this option, you will not have set electricity rates. Your rates will change depending on the market. This means you will benefit at certain times of the year, but have to pay more during other times. This plan also runs on a monthly basis rather than a contract. This means you will have more freedom and flexibility with your plan.
Popular Cities Around McAllen: Fort Worth | Odessa | Houston | Palmer | Pottsboro | Quanah | Quinlan | Rainbow | Ranger
McAllen Electricity Rates and Power Plans