Odessa Electricity Rates and Plans
Get your perfect Energy Plan in 5 minutes.
Save on Odessa Electricity Rates and Plans!
Electricity Rates & Energy Plans in Odessa, TX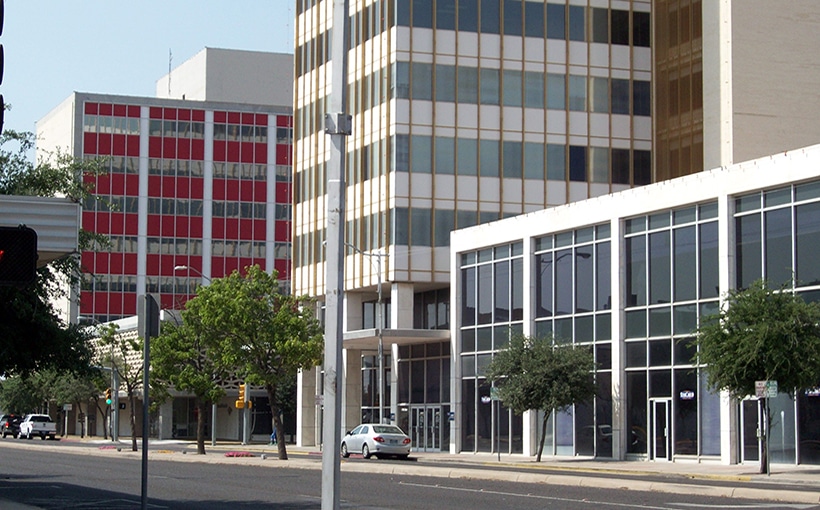 Energy Outlet is here to help you chose the best energy plans with the lowest Odessa energy rates. We have organized all the Odessa electricity providers and plans, so you can find the best option for the best rate. We have done all the hard work for you. Now you just have to pick the Odessa electricity plans best for you. Your only job is to pick the best option for your specific lifestyle and enjoy the benefits of a unique plan and cheap electricity rates. Compare energy plans to find the best one for you.
Popular Cities Around Odessa: Laredo | Fort Worth | McAllen | Wichita Falls | Rowlett | Fort Worth |
Odessa Energy Plans
As a resident of Odessa, with Energy Outlet, you have the option of two uniquely beneficial plans, variable-rate and fixed-rate. It is important to understand your options and choose the best one for your home. After deciding between the two options, you will be able to decide if you want to power your home with green energy. Choosing a renewable plan is an easy and inexpensive way to better the world around you.
Variable Rate Plans
With this plan, your electricity rates will fluctuate with the market. This plan may not be the best long-term option, but it is perfect for the short-term. An electricity plan like this one does not require a contract. You are able to take your plan month-by-month and cancel any time. It is also a good plan for any risk-takers or someone looking to benefit when the electricity rates are lower.
Fixed Rate Plan
This plan is pretty much the opposite of the first. Unlike the variable-rate plan, this one comes with a contract. This option is meant to be a long-term option. With this plan, your electricity rates will remain constant each month. It provides stability, security, and predictability with your energy bill. This option is great because you can set it un and not worry about it each month. Many plans also allow you to set up automatic online payments, so you do not have to worry at all.
Not all plans require credit checks or a deposit. Don't let bad credit or deposit concerns keep you from finding the right electricity rates. Contact us today and learn more about plans with no deposit or credit check.
Odessa Electricity Rates and Power Plans
Energy Plans and Rates are shown for the Oncor Service area and were updated on January 17, 2021 at 03:12 PM. Pricing shown is based on an exact usage of 1000kWh per month. Estimates are based on information provided to us by each Partner Company. Please visit the Energy Provider website, and confirm the estimates using the Electricity Facts Label and Terms of Service.
How Climate Affects Electricity Rates In Odessa
Like most of West Texas, Odessa has a semiarid, or dry, climate, with only about 27 rainy days a year. The summers in this city are hot and sunny, reaching up to 95 degrees or higher. These intense summers call for your air conditioning to constantly run on high to maintain comfort in your home. This can make your energy bill spike, and hurt your wallet. Your bank account should not have to suffer in order to keep your home comfortable. Energy Outlet will help you find the best Odessa energy plan to keep you cool in the hot Odessa summers, at the best electricity rates available.
Winters in Odessa are mild and dry. Snowfall is rare considering the high temperatures throughout the year, which play a big role in high energy bills. The weather creates a constant need for cool air within the household. Luckily, because the summer months are extremely hot, the electricity rates from December through February are exceptionally reduced due to the cool weather. This is when someone with a variable-rate plan would greatly benefit. Take some time to explore the variable-rate energy plans available to you in Odessa, so see if this type of plan is right for you.
Although Odessa winters are not particularly intense, they bring the holiday season, which can easily result in increased energy prices. During the holiday season, it is so great to cuddle up indoors and watch Christmas movies by the fire. While this is a great part of the holiday season, it is not great for your energy bill. Staying inside means you will need to use more energy. Your energy will also increase if you have family visiting. More people in the house means more water being used, more food being cooked, and more need for the air conditioning system to regulate the home's temperature. The holiday season should be a time of rest and peace, not one of financial stress.
Odessa Utility Provider
Regardless of what new supplier you chose, your local utility provider will still deliver and maintain your electricity service. Your transition to the new energy provider should go smoothly without interruption to your power, but if you need to, you can always contact your utility provider directly. The only work you have to do is pick your energy provider. Your utility provider will work to supply you with the energy plan of your choice.
About Odessa
When it was first founded in the year of 1881, the city of Odessa was merely just a water stop and cattle shipping point on the Texas and Pacific Railway. With the opening of Penn Field in 1929 and Cowden Field in 1930, the city moved its way up by becoming a major attraction during the oil booms. The economy flourished and more people decided to move in with their families. This increased the population from 750 to roughly 5,000 people in 4 years.
Energy Outlet Electricity Plans
Reviews
Rated
4.8
/ 5 based on
110
Energy Outlet customer reviews

Compare Power Plans in Odessa
Your Odessa energy provider should be affordable, reputable, honest, transparent, and above all, customer centric. We have partnered with some of the most reliable Texas energy providers to bring you low rates, great companies, special plans, and 5 star service.
In a Contract? We can help.