Surfside Beach Electricity Rates and Plans

Get your perfect Energy Plan in 5 minutes.
Save on Surfside Beach Electricity Rates and Plans!
Energy Outlet Helps You Find the Best Electricity Rates in Surfside Beach
In Texas and its regions like Surfside Beach, Energy Outlet is providing relevant services to provide its consumers with affordable electricity rates and reliable energy plans throughout. Based on the specific requirements of the energy users, we can come up with a customized energy plan that is well-suited to your energy requirements. Whether you are a household owner or a business owner, we have got the right energy plans tailor-made for you. If you happen to live in Surfside Beach, it is high time that you should take the advantage of choosing your own energy plan as well as electricity rates that suit your preferences and lifestyle.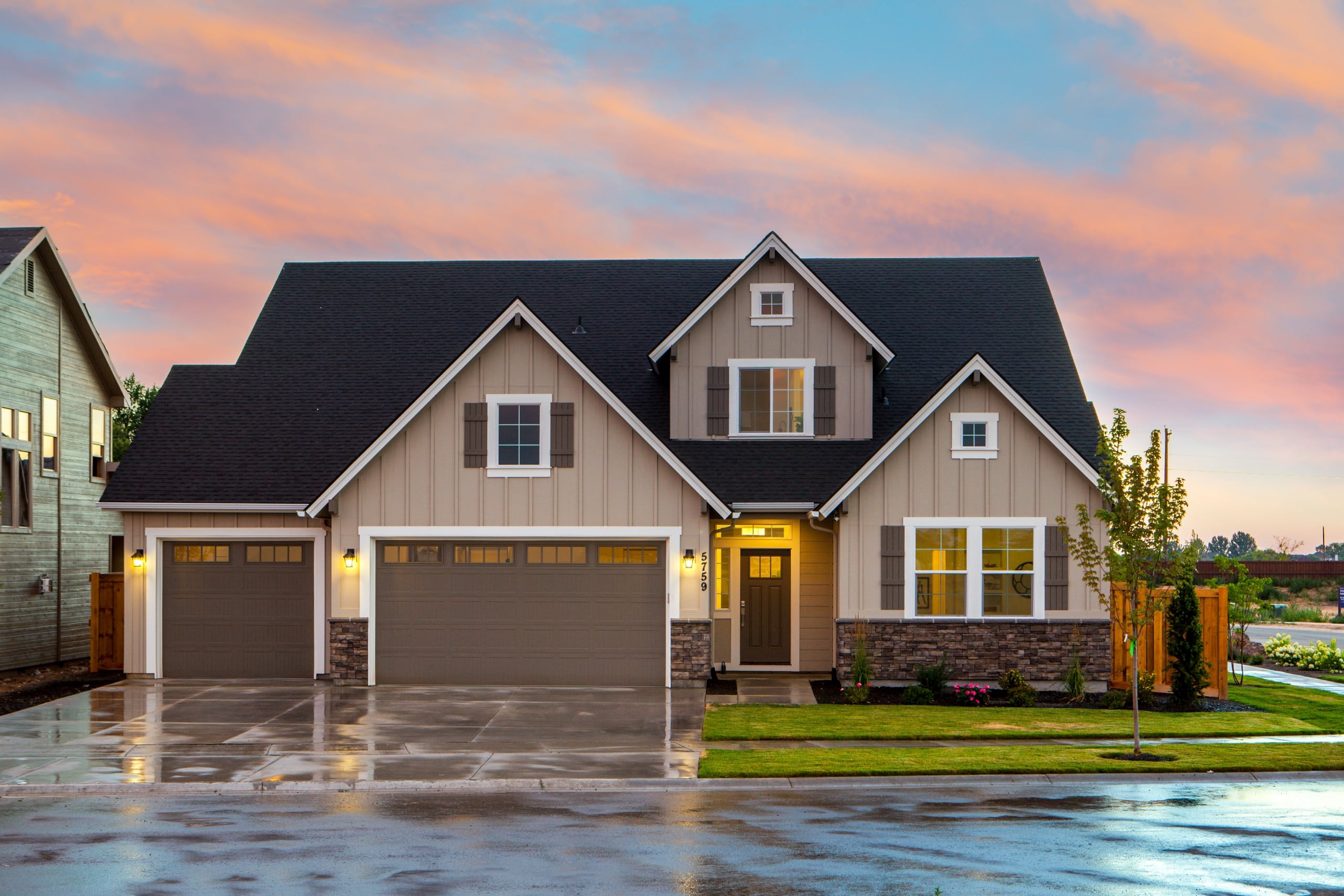 At Energy Outlet, we have carried out in-depth research to come up with the list of the best available energy companies as well as energy rates in the region of Surfside Beach. Our comprehensive list allows energy users to choose the best energy plan that aligns with their energy requirements.
How Deregulation Affects Surfside Beach Electricity Rates
With the passage of the Texas Senate Bill 7, Texas, along with its cities, received the status of energy deregulation. With this bill, the entire region of Texas became energy deregulated and the power of energy was transferred from a single, centralized authority to multiple private energy suppliers across the state. With energy deregulation, the residents of Surfside Beach in Texas are now given the freedom to choose the electricity plan of their choice. Moreover, they are also given the opportunity to switch easily from one energy service provider to another without any hassle.
Energy deregulation offers benefits to the business owners in Surfside Beach as well. With this plan, they are also given the advantage to select the energy plan that best suits their business or corporate plans in Surfside Beach. If you wish to make the most of energy deregulation in Surfside Beach, you can reach out to Energy Outlet for comparing the different energy companies in the region based on the plans they offer.
Popular Cities Near Surfside Beach: Fort Worth | Round Rock | Tyler
Surfside Beach Electricity Rates and Power Plans

Energy Plans and Rates are shown for the Oncor Service area and were updated on January 16, 2023 at 09:12 AM. Pricing shown is based on an exact usage of 1000kWh per month. Estimates are based on information provided to us by each Partner Company. Please visit the Energy Provider website, and confirm the estimates using the Electricity Facts Label and Terms of Service.
Find the Best Energy Plans in
Surfside Beach
If you are looking forward to switching your energy provider in Surfside Beach, then Energy Outlet can help you out. In Surfside Beach, you can come across a wide number of energy companies offering access to dedicated energy plans for the consumers. Typically, you will come across most companies offering two kinds of energy plans:
Fixed-Rate Surfside Beach Electricity Plans
Fixed-rate plans are a good choice if you want predictability in your electricity costs. Your rate will stay the same throughout the duration of your contract, so you'll know exactly what you're paying each month. This can be helpful if you have a tight budget and need to know exactly how much you're going to spend on electricity each month. A fixed-rate plan will protect you from any sudden price hikes in the energy market, as your rate will stay the same no matter what. However, you also won't be able to take advantage of lower prices when they come along, since your rate won't adjust with the market.
Variable Surfside Beach Energy Rates
Variable-rate plans are a good choice if you want the flexibility to change your electricity rate. Your rate will fluctuate with the market, so you could end up paying more or less each month depending on market conditions. This can be helpful if you want to take advantage of low rates when they're available, but it's important to remember that your rate could go up at any time.
Living in Surfside Beach implies that you have the option to compare the respective electric services with the available energy providers before deciding the type of electricity plan you would choose for yourself. When you are looking for the best retail energy providers in Surfside Beach, it is recommended that you should be aware that you are choosing much more than just an energy plan. Every retail energy provider out there is known to offer its own set of benefits –including the overall ease of payment options and bespoke customer services.
You should aim at choosing the energy service provider that is not only offering the best plan, but also additional perks for you to take advantage of.
Green Surfside Beach Energy Plans 
In addition to fixed rate and variable rate energy plans, you will also be surprised to come across energy providers offering access to green energy solutions. If you wish to go for using the energy sources in an eco-friendly manner, then Energy Outlet has the list of the best energy companies offering you the same in Surfside Beach.
Sources of Green Energy
There are many sources of green energy, some more commonly known than others. Here is a look at some of the most popular sources of renewable energy.
Solar Power
Solar power is one of the most popular forms of renewable energy. Solar panels convert sunlight into electricity, which can be used to power your home or business. Solar panels are a great way to reduce your carbon footprint and save money on your energy bill.
Wind Power
Wind power is another popular source of renewable energy. Wind turbines convert the kinetic energy of wind into electricity. Wind power is a great option for those who live in areas with high winds.
Hydro Power
Hydropower is a type of renewable energy that uses the force of water to generate electricity. Hydropower is typically used in large scale projects, such as dams. Hydropower is a great way to generate clean, renewable energy.
Choosing Your Next Contract Length
When it comes to picking an energy plan, one of the most important choices you'll make is whether to sign up for a monthly or yearly contract. Monthly contracts offer more flexibility, as they can be canceled or changed at any time. However, they also come with higher rates than yearly contracts. Y early contracts are great for people who want to save money, as they typically have lower rates than monthly contracts. They also offer some protection against price hikes. However, if you decide to cancel a yearly contract early, you may be subject to a fee.
About Surfside Beach
Also going by the name as Surfside, the city is located within the Brazoria County in Texas. It is a famous coastal city on the Follet's Island along the Gulf of Mexico. The Freeport city is also located close to it.
Find Cheap Energy Plans in Surfside Beach With Deregulation
As Surfside Beach is an energy-deregulated city of Taxes, there are many advantages for you. Energy deregulation means when the government has announced to take back the rules and regulations on energy. With this act, the power was distributed among the suppliers.
This step was good not only for the energy companies but also for the energy consumers. The energy-providing companies become more and more powerful, and they started offering different plans and prices. Now there is no monopoly in the energy market. The competition among the energy providing companies becomes more intense, which benefited the consumers in the long run.
Let's talk about the freedom that energy deregulation gives to energy consumers. We will know that now they are more accessible in selecting the energy providing company and energy plans with different prices. Energy deregulation also benefited the business owners as they are free to choose the best electricity company to give power to their business.
More Energy Providing Companies
Energy deregulation enabled different electricity companies to offer their energy services in the market. These companies have many facilities to provide to their energy consumers.
The energy providing companies have different plans with different prices for the household and the businesses. These companies and their plans and rates are for everyone.
Get Cheap Electricity Rates in Surfside Beach
One of the best advantages of energy deregulation is that it enables companies to provide more energy plans to electricity consumers. There are three basic plans available in Surfside Beach; fixed-rate, variable-rate, and Green energy plan.
In a fixed-rate energy plan, you have to pay a fixed per-unit price in your bill. The fluctuation in the wholesale price of electricity will not affect the rates of your energy. The least time limit of this contract is one year. One benefit of this plan is if the market price of the electricity goes up, you don't have to pay a higher price; instead, you pay the old price. One drawback of this plan contract is that you have to pay a termination fee if you plan to move to another place.
While on the other hand, in the variable-rate energy plan, the electricity rates are determined by the wholesale electricity rate. The fluctuation in wholesale electricity price will directly affect your energy bill. One of the best advantages of this electricity plan is that you can terminate your plan or change the providers as there is no terminating fee in variable-rate energy plans. One of the drawbacks of this plan is if the wholesale market rate goes up, you have to pay accordingly. This contract will make your electricity plan unpredictable.
Green energy plans also become possible after energy deregulation. In this plan, the energy-providing companies will provide you with the energy generated from the natural resources. You can also install panels in your home or business plans.
The energy deregulation made life in taxes very easy. Now you don't have to wait long for your complaints to be registered, and you can contact your providers any time.
Page Summary
The

 deregulation

 of

 energy

 in

 Surf

side

 Beach

,

 Texas

 has

 allowed

 residents

 and

 businesses

 to

 choose

 from

 a

 variety

 of

 energy

 providers

 and

 plans

 that

 suit

 their

 preferences

.

There

 are

 three

 main

 types

 of

 electricity

 plans

 available

 in

 Surf

side

 Beach

:

 fixed

–

rate

,

 variable

–

rate

,

 and

 green

 energy

 plans

.

Fixed

–

rate

 plans

 offer

 people

 the

 predict

ability

 of

 paying

 the

 same

 amount

 each

 month

,

 while

 variable

–

rate

 plans

 offer

 the

 flexibility

 of

 adjusting

 the

 rate

 depending

 on

 market

 conditions

.

Green

 energy

 plans

 allow

 customers

 to

 access

 electricity

 generated

 from

 natural

 resources

 or

 install

 their

 own

 renewable

 energy

 systems

.

Energy

 deregulation

 means

 that

 Surf

side

 Beach

 residents

 and

 businesses

 are

 now

 afforded

 more

 choices

 in

 energy

 providers

 and

 plans

 with

 competitive

 rates

.
Energy Outlet Electricity Plans
Reviews
Rated
4.8
/ 5 based on
165
Energy Outlet customer reviews
Frequently Asked Questions
Does the wind affect the electricity providers at Surfside Beach?
The wind at Surfside Beach is relatively okay at High 56F winds SW at 15 to 25 mph. Anyone moving to Surfside Beach should the city's location doesn't affect the services rendered by the electricity providers. There are also numerous companies that one can easily choose from when it comes to electricity providers in Surfside Beach.
Can I change my energy plans at will?
Every energy plan you choose will have to get a perfect length and duration. If you have an energy plan suitable for you and you feel like changing but don't know how to do it or go about it, you can always call any energy provider to help you out with it. Numerous energy plans are in place at Surfside Beach that renders affordable energy rates. Changing from one energy company plan to another energy plan is a choice. I hope you are not acting out of emotions or because your neighbor uses this, and you also want to do that. Make sure that it is what suits you.
How can I compare different energy plans in Texas?
You can compare different energy plans in Texas by looking at their rates, terms and conditions, rewards, and other factors. Taking the time to compare different plans will help you find the one that is best for your needs.
How do I get the lowest energy rates at Surfside Beach?                                                                                                                                                                      
At Surfside Beach, two companies offer energy services. One is the fixed-rate plan which the customer purchases to experience consistent electricity rates. This fixed-rate method is more like a contract form where customers can lock in a particular type of rate for a long period. While the other is the variable-rate plan where Surfside Beach residents can take advantage of the electricity marketplace's highs and lows and pay different rates every new month.
How can I choose the best energy plans?
There are several online platforms such as Power to Choose or Energy Outlet that exist to help Texans in deregulated cities find the best energy plan and provider options. These services have collected all this information for you, side by side with a user-friendly interface; making it easy to compare different plans from various companies so that one can get their home's electricity rates low enough without breaking any bank account!
Does deregulation work at Surfside Beach?
Deregulated works at Surfside Beach if you are a resident. Every city and community at Surfside Beach is free to choose the electricity plan of their choice. With this plan being in place, they are also given the advantage to select the energy plan that best suits their business or corporate plans at Surfside Beach. When people are open to various options, it gives them the ability to make a good choice. It also reduces the system of monopoly and encourages competition that is termed to be very healthy among Surfside Beach residents.
How do I access the best energy plans?
You can access the best energy plan with Tara Energy. They offer the energy plan on Surfside Beach. The company was launched in 2002, and since then, it has gained tremendous growth in the marketplace. With Tara Energy, you can compare and understand the ratings involved in the electricity billings with various price options for different plans that you would want to go with. With Tara Energy, you are sure that you would save money with its competitive prices available to their customers and business units on Surfside Beach.
What is the PUCT?
The Public Utility Commission of Texas (PUCT) is a state agency that regulates the Electricity industry in Texas.
What can cause electricity to go out randomly?
There are many things that can cause Electricity to go out randomly. One common cause is severe weather. If there's a storm or high winds in your area, it can damage power lines and cause Electricity to go out. Another common cause of Electricity outages is equipment failures. If the equipment that supplies Electricity to your home or business is damaged, it can cause an Electricity outage. And, finally, another common cause of Electricity outages is human error. If someone accidentally damages a power line or piece of equipment, it can cause Electricity to go out.
What are energy brokers? What do they do?
Energy brokers are third-party companies that work to find the best energy plans and providers for their customers. They research all of the different energy options available in your area, compare prices and terms, and help you find the perfect plan at the lowest cost possible. Energy brokers also provide resources and advice on how you can save money on your energy bills. They work to ensure that their customers get the best possible deal on their energy plan.
What are the best ways to save on my energy bill?
One of the best ways to save on energy bills is to compare energy rates from different energy providers and select a plan with the lowest energy rates. Additionally, energy customers should consider energy plans that are customized to their energy needs. This will help ensure they are not overpaying for energy they don't need and can also help them avoid energy plan terms they don't need.
Finally, energy customers can take energy-saving steps around their home such as using energy efficient appliances, installing energy saving light bulbs, and unplugging electronic devices when not in use. These energy-saving initiatives can help energy customers save money on their energy bills and reduce their overall energy usage.
What is the average cost of home electricity in Texas?
The average cost of home electricity in Texas depends on several factors, such as the amount of electricity being used, the type of plan being used, and the provider. Generally, rates in Texas have been lower than the national average for the past few years.
Is Energy Outlet Available in Other States?
At this time, Energy Outlet is only available in Texas. We are dedicated to providing the best energy plans and services for our customers in Texas, so be sure to check back often for updates on new availability.