Electricity Rates & Energy Plans in Houston, TX
Best Electricity Plans in Houston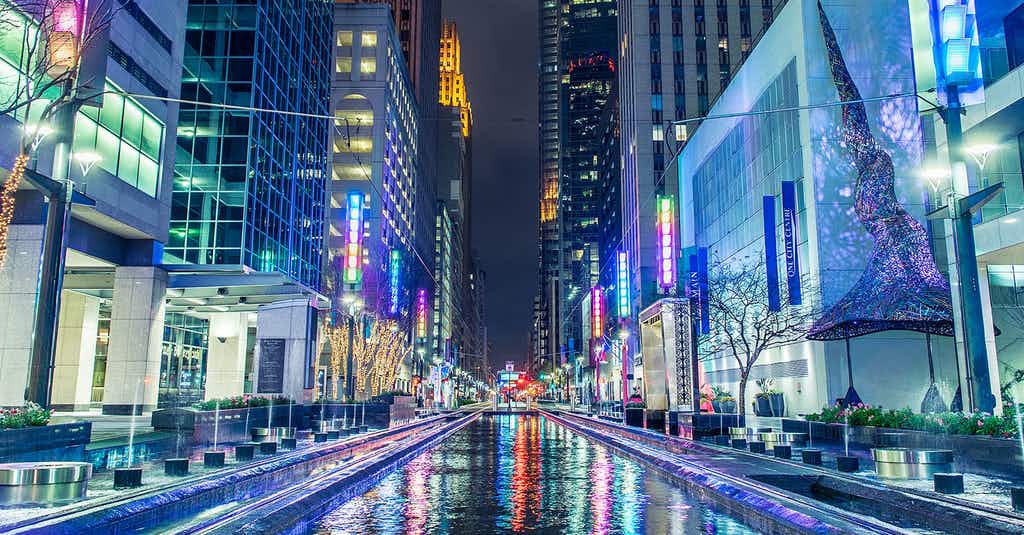 Houston has a wide range of electricity companies available with a variety of energy plans and rates designed to fit your budget. Because of all the available options, it becomes more important to educate yourself and choose a plan that meets your needs. One important factor that most of our customers consider is the Rate Type they sign up for: fixed energy rates or variable energy rates.
Long-term contracts that offer lower rates usually best suit homeowners who are in need of commitment, but Houston energy plans are not one size fits all. From no credit check options from Reliant Energy to pay as you go from Champion Energy, Energy Outlet can help you navigate what plan best suits your needs.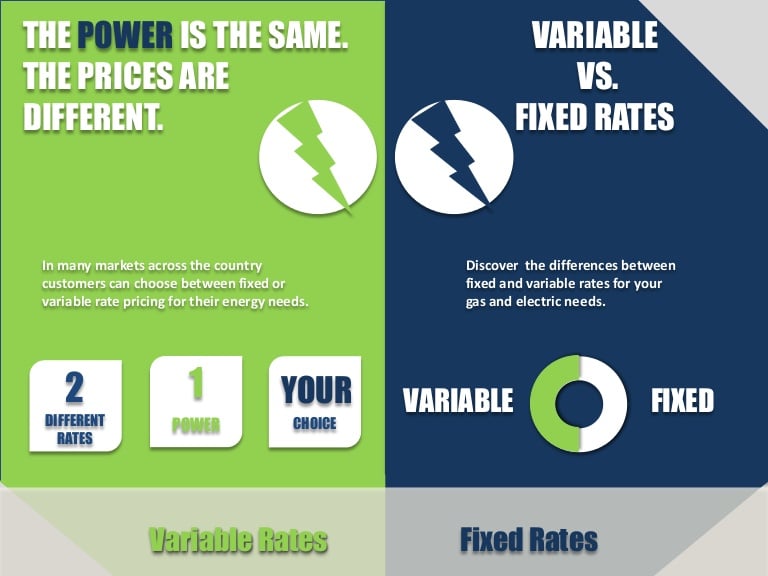 Fixed Rates
These rates are a better option for customers who own a home or have a long-term lease. These electric plans offer price protection and stability but usually require a longer commitment. The energy rates and prices will remain constant rather than fluctuating each month. The downside of this is that when energy prices drop, you will not benefit from the discounted energy. The positive, however, is that when energy prices spike, you will not be affected.
Variable Rates
These rates are practically the opposite of fixed rate plans. As opposed to fixed-rate plans, variable rates are a better option for people living in an apartment or house for a short term. With a variable energy rate, our customers are free from a long-term contract, and they can pay the market price. This enables our customers to take advantage of price drops when the market fluctuates. The downside, however, is that when energy rates spike, so will your electricity bill. This option is a good one for risk-takers. You will be able to benefit from energy rate decreases while risking a rise in energy prices.
It is important to evaluate what type of plan is the best fit for your needs and budget. We are always able to meet any of your electrical needs. Let us help you find the plan best for you.
Houston Power Plans & Electricity Providers
Houston Electricity Providers
Energy Outlet partners with some of the best energy providers in Houston including TXU Energy, Direct Energy, Reliant Energy and more . Energy Outlet also believes in renewable energy so we partnered with green energy providers, such as Amigo Energy and Green Mountain Energy , to help you save on your utility bill while saving the planet.
Brothers Augustus Chapmen Allen and John Kirby Allen founded the city of Houston, Texas on August 30, 1836. The city was founded on some land near the banks of Buffalo Bayou. Its name comes from the general, Sam Houston who eventually became the first president of the Republic of Texas. Not only is Houston the most populous city in Texas, but its broad industrial base in energy, manufacturing, and transportation make it clear that there's a high demand for efficient and reliable energy here.
How Weather Affects Houston Energy Rates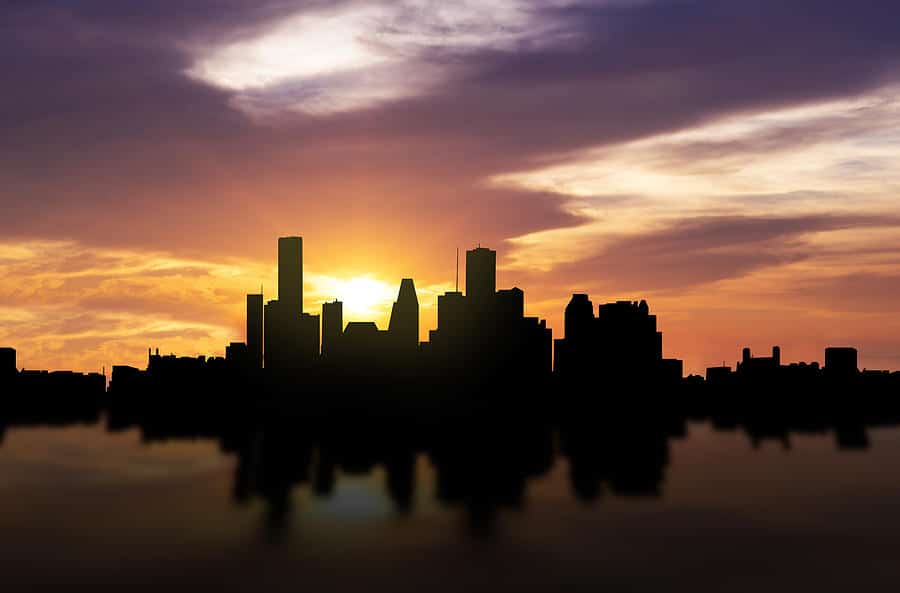 The summers in Houston are hot and agonizing. In 1980 it was stated that this city alone was the most air-conditioned place on earth. It even stays mostly warm in the winters with an average low of 48 degrees in December and February. January is not much colder with an average low of 45 degrees. The average high in the middle of the intense Houston summers is 91 degrees although the temperature often reaches the high nineties or hundreds. The record high of 109°F alone displays the demand for cost-effective energy rates in Houston.
Another struggle Houston natives deal with year-round is insane humidity levels. Yearly, the average humidity level for mornings in Houston is 90%. The afternoon average, measured at 3 pm, is 55%, so the average humidity throughout the day is 75%. On top of the already intense heat, humidity makes the air feel warmer than it truly is. To beat the heat, Houston cooling systems will have to work overtime, especially on days that are exceptionally hot and humid. With humidity in the air, the cooling system has to work extra hard to compensate for the extra moisture in the air. This can cause an increased cost on your energy bill.
Generally, the residents of Houston understand the need for a reasonably priced and cost-effective energy provider. It is an important thing to have while trying to survive those scorching hot months through spring, and even up until the end of the year. Even in the colder months, the year-round humidity can create a massive energy bill. Examining and weighing all the various options provided will assist in the selection of an energy provider that's most appropriate for you.
Contact Oncor to Report Houston Energy Outage
Due to Texas deregulation, you can pick your retail energy provider. Your location will determine the utility provider who is in charge of maintenance and who operates the electrical infrastructure. Your utility provider will continue to handle your energy regardless of what energy provider you chose. They will continue to deal with any issues you may face and smoothly transition your home to your new energy provider. In Houston, your utility operator is Oncor, although they don't offer energy plans in Houston. If you were to have an electrical emergency or power outage, Oncor is the one to call, not your energy provider.
Energy Outlet gives you the power to choose the best Houston Energy Plan for you.
Energy Outlet Electricity Plans
Reviews
Rated
4.8
/ 5 based on
110
Energy Outlet customer reviews

Compare Power Plans in Houston
Your Houston energy provider should be affordable, reputable, honest, transparent, and above all, customer centric. We have partnered with some of the most reliable Texas energy providers to bring you the lowest energy rates, exclusive deals, special plans, and 5 star service.
In a Contract? We can help.