4Change Energy Rates and Plans
Get your perfect Energy Plan in 5 minutes.
Power your life & empower theirs.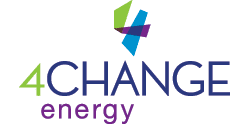 About 4Change Energy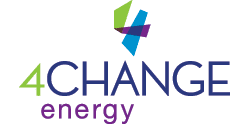 4Change Energy Texas is a residential electricity provider that is Texas-based. Their mission is to provide affordable electricity rates while giving back to Texas. For every person who chooses for Change Energy, they give back a portion of their profit to a local charity. They pride themselves on providing low electricity rates with big savings as well as "happy to help" customer service.
Popular Cities 4Change Energy Serves: Houston | Dallas
9 4Change Energy Rates & Plans
Energy Plans and Rates are shown for the Oncor Service area and were updated on September 20, 2020 at 04:12 PM. Pricing shown is based on an exact usage of 1000kWh per month. Estimates are based on information provided to us by each Partner Company. Please visit the Energy Provider website, and confirm the estimates using the Electricity Facts Label and Terms of Service.
Low 4Change Electricity Rates
While you may assume that all energy is the same, you are far from the truth. Thanks to energy deregulation in Texas, you have the ability to chose your energy plan and energy provider. Because of this, electricity providers, such as four Change Energy, are battling for your attention and doing what they can to stand out from their competitors. They will do this by offering low electricity rates and unique energy plan benefits. 4Change is able to separate themselves from some of their larger competitors, such as Reliant Energy or Direct Energy, by offering low rates, and unique benefits such as their dedication to serving the community.
Energy Outlet has already done the hard work for you. We have organized all your options, so all you have to do is pick the perfect one for your needs and enjoy the benefits of a great energy plan with exceptionally low electricity rates. With all that is available to you, you are bound to find the perfect option for your lifestyle needs. Take a look at the energy plans 4Change has to offer to see if you find the perfect option for you. You have the power to choose your energy provider and perfect energy plan.
4Change Energy Reviews
The company has earned an A+ rating from the Better Business Bureau, and 90% of 4Change customers say that they would recommend the company to their friends and family.
4Change Energy Electricity Plans
Reviews
Rated
4.8
/ 5 based on
110
Energy Outlet customer reviews
4Change Energy Plans
Choose the Right Energy Plan for Your Needs
When you are looking for an energy plan for your home, you will find that there are two basic plan options to choose from. These options are a fixed-rate plan or a variable-rate plan. Each of these plan types offers unique benefits as well as disadvantages. It is important to understand what kind of plan you are looking for and what you need for your home.
Fixed-Rate Plans
With a fixed-rate energy plan, you will benefit from set, low rates that will not change throughout the duration of your contract. You will also be able to choose a contract length that works well for you and your needs. Most contract terms range from about three months to three years, with some exceptions. This plan type functions well as a long-term option. Once you begin your plan, you will not have to worry about your electricity throughout the duration of your contract. This option provides plenty of stability, security, and predictability.
Variable-Rate Plans
A variable-rate energy plan is practically the opposite of a fixed-rate plan. With this option, you will not have a set rate or contract length. This plan runs on a monthly basis, meaning that you will be able to cancel your plan at any time. Your rates will also change each month, depending on the energy market. This will allow you to save during certain times in the year when energy prices are down, but you will risk paying more at other times. This is the perfect plan for anyone looking to take a risk with their electricity or someone who needs plenty of freedom and flexibility. It also functions best as a short-term option.
Green Energy
4Change Energy gives you the option to power your home with a renewable energy plan. They are passionate about helping the environment and want to give you an opportunity to do so as well. There are several green energy plans to choose from with great rates. Switching to a green energy plan is an easy and inexpensive way to help better the world around you. With a green energy plan, you will still be able to choose between a fixed-rate and variable-rate option.
4Change has several energy plans designed to fit any lifestyle need. While some people want fixed energy rates each month, others need more flexibility. Take time to compare 4Change plans to see if any appeal to you and your specific needs.
Fixed-Rate 4Change Energy Plans
With a fixed-rate energy plan, you will get a fixed electricity rate each month that will not fluctuate with the market. You will agree to a set, low rate upfront and you can count on this rate to remain the same for the duration of your contract. This plan is a suitable long-term option with contract lengths that can range from 3 to 36 months. This plan gives you security, stability, and predictability. The amount you pay on your energy bill will directly relate to how much energy you use that month.
Variable-Rate Energy 4Change Energy Plans
This energy plan option is practically the opposite of a fixed-rate plan. This kind of plan runs on a month-to-month basis with electricity rates that fluctuate based on the energy market. Since this plan runs month-to-month, there is typically no contract required and no cancellation fees. This option is much more flexible and allows you to start and end your plan whenever you want. This is a great short-term option or perfect for someone looking to take a risk and benefit from when energy prices are down.
4Change Energy Generous Saver Plus 12
This is 4Change Energy's most popular energy plan. This is a fixed-rate plan that offers 12 months of stability and predictability. The set rate includes all recurring transmission and distribution utility (TDU) charges. You also have the opportunity to earn up to $50 in monthly bill credits. It also comes with a low cancelation fee of $20 for each month you have remaining when you cancel.
4Change Energy Eco Saver Plus 12
This is a fixed-rate energy plan that is powered with 100% Texas wind. This plan offers all the same benefits of the Generous Saver Plus 12 plan, but all the energy comes from a renewable source.
4Change Energy Budget Saver 12
This plan is a fixed-rate plan that offers a fixed contract of 12 months. With this plan, you pay $79 for any usage up to 1000kWh and an additional $79 for usage up to 2000kWh. This plan comes with the same, low cancellation fees and includes TDU charges.
4Change Energy Helpful Saver 24
This plan is similar to the Generous Saver Plus 12 plan, except this fixed-rate plan comes with a two-year contract. It allows you to earn up to $70 in bill credits. This plan comes with the same, low cancelation fees and includes all recurring TDU fees.
4Change Energy Generous Saver Plus 36
This plan is the same as the other Generous Save plan, but the plan lasts 3 years.
4Change Energy Generous Saver Monthly
This is a variable plan that runs month-to-month and offers flexibility. It comes with no hidden fees or extra charges. The monthly price also includes all recurring TDU fees.
4Change Electric Plan Satisfaction
4Change Energy commits to each of their customers that they will have satisfaction guaranteed. Their goal is to fit the customer's exact needs the first time, but they want to work to fix any issues there might be. Within the first 30 days of a plan, if there are any issues or concerns, 4Change commits to solving any issues or setting up the customer with a new electric plan. If a customer cancels the plan within the first 30 days, for any reason, they will not be charged with any early cancellation fees.
4Change Charities
4Change Energy donates 4% of their profits each year to a local Texas charity. Each 4Change customer has a choice of 4 local charities. A portion of each monthly bill will go to their charity of choice.
Feeding Texas
Feeding Texas works to fight hunger in the community by providing food and supplies to those in need. Through statewide food bank networks, they are able to feed millions of Texans in need each year.
American Cancer Society
The American Cancer Society works to research cancer with the goal of preventing the disease and working toward a cure. It is the largest non-prophet, private funder of cancer research in the country.
American Red Cross
The American Red Cross provides care to victims of disasters in Texas as well as around the world. They strive to prevent emergencies and help those suffering from great disasters by providing shelter, food, help, and emotional support. They also work to support military workers, veterans, and their families.
Heroes for Children
Heroes for children help and serve families with children battling cancer. They help families with their financial struggles whether it be paying a medical bill, covering the gas they have to pay for with the frequent hospital trips, or helping the family pay for electricity.
Facts About 4Change Energy
Headquarters: Dallas Tx
Market served: Texas

Ready to Sign Up? Call 4Change Energy Directly: (214)513-3671

Texas Electricity Rates: Gives you power to choose
Your energy provider should be affordable, reputable, honest, transparent, and above all, customer centric.
We have partnered with some of the most reliable Texas energy providers to bring you low rates, great companies, special plans, and '5 star' service.
In a Contract? We can help.