Pulse Power Rates and Plans
Get your perfect Energy Plan in 5 minutes.
Making your electricity plan option as convenient as possible.
Save on Energy Rates and Plans!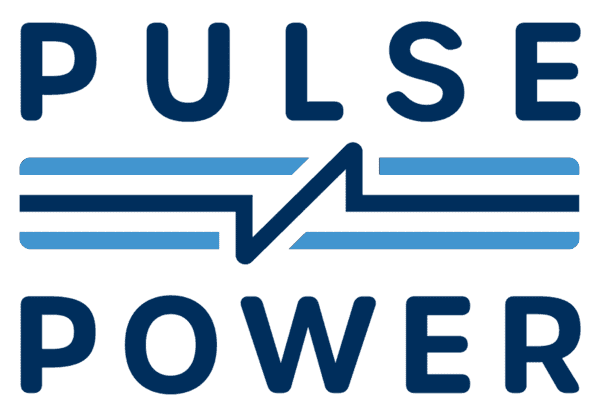 About Pulse Power Texas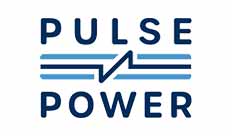 Pulse is a Texas retail electricity provider. The company was founded by Texans, for Texans. They strive to keep things simple and make it easy for the consumer to find an energy plan that is just right for them. They want to make the whole process fast and easy and work to offer options and convenience. Pulse's goal is to offer the lowest electricity rates and the best solutions. For them, the customer is always the top priority.
Popular Cities Puslse Power Serves: Houston | Dallas | Fort Worth
Contents:
Ready to Sign Up?
Call Pulse Power Directly
(281) 643-0245
15 Pulse Power Rates & Plans
Pulse Power Plans
Texas Fixed
With a fixed-rate energy plan, you will get a set electricity rate that will not change as the market does. At the beginning of the contract, you will agree on a set rate that will not fluctuate for the duration of the contract. This type of plan offers security, stability, and predictability. Pulse offers several contract lengths to choose from to ensure that you can find the best option possible and pick a term length that you can be happy with. If you are looking for a longer solution to lock in your energy, this is an option for you. If you are more hesitant and worried about making a long-term energy commitment, there are also some shorter options available for you. Their fixed-rate energy plan options come with contract lengths of one year, two years, and three years. Each of these plans come with great, low Pulse Power prices.
Texas Green
This plan option gives you the same benefits of a fixed-rate energy plan plus more. Like the other option, with this type of plan, you will have a set energy rate that will be locked in for the duration of your contract. You will not have to worry about any unexpected changes in your energy. Also, like the other option, you will have the power to choose between contract lengths of one year, two years, or three years. This plan, unlike the other, however, allows you to power your home with 100% renewable energy. This plan offers all the same benefits as a basic fixed rate energy plan while allowing you to power your home guilt-free. With this plan, you can do your part to help the earth without hurting your wallet.
Contract Options
When it comes to a fixed Pulse Power plan, there are several contract lengths available. Take a look at all the options to find the best option for your home. With all the same benefits and features, you can choose the contract length that works best for you. You get to choose between a 12, 15, 24, or 36 month plan.
Pulse Power Reviews
Pulse Power Electricity Plans
Reviews
Rated
4.8
/ 5 based on
110
Energy Outlet customer reviews
Pulse Power Rates With Deregulation
Energy deregulation is what allows you to choose your own energy plan from the provider you want. This opportunity for choice creates competition in the energy industry. Companies are doing what they can to stand out from the competitors and win your attention and ultimately your business. Pulse, for example, does this by offering simple energy plans with low Pulse Power Texas electricity rates. They also give you the opportunity to completely switch your home over to renewable energy and help benefit the world around you. Before deregulation, you could not choose your energy provider, so there was a monopoly in the energy industry, and you were forced to pay a set energy rate without any other options. Now, you do not have to settle for high rates, but instead, you are able to find the lowest rates and best energy plans. Compare Pulse Power rates to find the best option to fit your needs.
Pulse Power Plans For Businesses
Pulse wants to help you find a great energy plan for your business. They are here to help your business whether it be large or small. All you need to do is contact them through phone call or email and they will send you a customized energy plan, with low electricity rates, for your company. Getting electricity for your business does not have to be complicated.
Pulse Payment Options
This company gives you several ways to pay for your electricity to ensure that you can do so in the way that is the most convenient for you.
My Account
Once you become a Pulse customer, you will have your own account through them. You can log into your account at any time to see your statement and make payments. You can do so all online in hardly any time. This option is quick, easy, and convenient.
Auto Pay
With auto pay, you can automatically pay your bills each month without having to do any work. Pulse will send you your monthly statement a few weeks before the bill is due, so you will have plenty of time to review it. On the day it is due, the funds will be automatically drafted from your preferred payment.
By Phone
If paying by a phone call is most convenient for you, you can choose to do so by calling Pulse and making your payment during their operating hours.
By Mail
Lastly, you can pay your electricity bill through the mail by sending Pulse your bill stub along with the check or money order.
Energy Saving Tips
On the Pulse website, they offer several unique customer tips focusing to help you save electricity, lower your bills, and help the planet. With these types of initiatives, you can tell they are working to become more than just an energy provider.
These tips include using natural light, switching to LED lightbulbs, unplugging electronics, and more. Take some time to check out all of their tips to see how you can save on electricity.
Going Green
The Pulse power website also provides you with some great resources that can help you live a greener lifestyle and be able to benefit the world around you. They are passionate about helping the environment and equipping you to be able to do so as well.
Smart Thermostats
Kind of a no brainer at this point, smart thermostats work to help you find the balance between comfort and efficiency. They help to help save your electricity bill as well as the environment. These high-tech thermostats allow you to adjust the temperature in your home right from your phone. They also help to optimize your energy usage and make your life more convenient and efficient.
HVAC Tune-Up
Statistics show HVAC equipment can account for half of your energy usage. Maintaining this equipment is crucial in ensuring that you optimize your energy usage. Proper HVAC maintenance will help you to do so and stay warm in the winter and cool in the summer without overpaying for energy.
Home Warranty
This one is more focused on giving you piece of mind, and could save you so much money down the line. With home warranty, you can protect your home and your wallet from any costly repairs in case your appliances or home systems face some unexpected problems.
Air Filters
Replacing your air filters regularly can help you to save on your electricity bill and reduce energy consumption. With regular air filter delivery options from places like Amazon, it will make it easy for you to ensure you are not using more energy than you need to and it can help you optimize your home even more.
Energy Usage Tools
Understanding your energy usage patterns is the first step to making changes and optimizing your home and electricity usage. With every energy plan, comes a weekly check of your "energy pulse" which allows you to track your energy usage and familiarize yourself with your patterns.
Facts About Pulse Power
Headquarters: The Woodlands, TX
Market served: Texas

Ready to Sign Up? Call Pulse Power Directly: (281) 643-0245

Texas Electricity Rates: Gives you power to choose
Your energy provider should be affordable, reputable, honest, transparent, and above all, customer centric.
We have partnered with some of the most reliable Texas energy providers to bring you low rates, great companies, special plans, and '5 star' service.
In a Contract? We can help.