Electricity Rates & Energy Plans in Plano, TX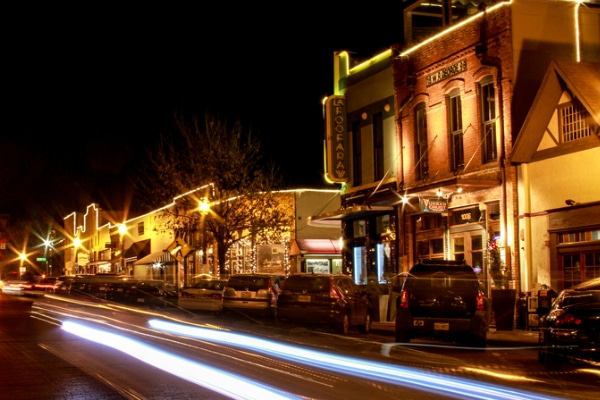 Energy Outlet gives you the POWER to CHOOSE the best Plano electricity rates and energy plans. We have done the work to organize all the best energy plans, with the lowest electricity rates in Plano. Your only job is to find the best energy plan and provider for you. You are guaranteed to find the perfect plan to fit all your needs, at the lowest rates possible. We are here to help you find the best energy plan and the lowest electricity rates. You are bound to find the perfect energy plan for your specific needs.
Low Electricity Rates in Plano
Another great perk of energy deregulation is it allows you to chose the lowest electricity rates available. Energy deregulation creates competition in the energy market, so providers are fighting to stand out from their competitors. To do this, they strive to offer the cheapest energy prices and electricity rates as well as extra perks with their energy plans. This is great news for you! Take advantage of this competition. Find the lowest electricity rates available as well as an energy plan that fits your lifestyle needs.
How Energy Deregulation Affects Electricity Rates & Energy Plans in Plano
Plano is one of the many Texas cities that benefits from energy deregulation. This means that the residents in this city have the power to chose their energy plan and provider. There is no way to avoid using electricity, in fact, you use it in your everyday life. Little things that you do not even think about take energy such as watching the morning news, turning on your coffee machine, and washing your hands. Since you cannot avoid using it, it is important to make sure you are getting the best energy, suited to your lifestyle, at the lowest electricity rates.
Thanks to energy deregulation, this is a possibility. Energy Outlet has organized some of the best electricity providers and the energy plans they offer for you to chose from. We have done the work for you, so now all you have to do if find the perfect fit for all of your energy wants and needs, at the lowest electricity rates.
Plano Electricity Rates and Power Plans
Find the Best Plano Energy Plans
No matter what your energy needs may be, EnergyOutlet.com is here to help you locate the energy plan and electricity provider that's perfect for you. There are so many different, unique plans for all kinds of people. We have done the work to organize them all for you. To begin comparing Plano electricity rates and decide on an energy plan, contact us today.
Renewable Energy Plans in Plano
After comparing energy plans and electric providers, you may decide you'd like to go green to reduce your impact on the environment. Many Plano electricity providers offer eco-friendly, sustainable energy plans to promote saving the planet's resources. Whether for your home or business, choosing a renewable energy plan is a great way to help save the planet. Many plans allow you to use renewable, green energy without the installation of solar panels, so if that is a concern, don't let it hold you back.
How Climate Affects Electricity Rates in Plano
Plano has a humid subtropical climate, and the summers tend to be the hottest during the July and August months. The long, hot summers result in a demand for lower temperatures indoors to stay cool. The intense humidity also demands your air conditioning system to work double time to remove the moisture from the air. Humidity can be sticky, uncomfortable, and make your house feel warmer than it is. It can be expensive to keep your home cool and comfortable and can cause a great increase in your electricity rates. Due to continuous usage of air conditioning systems during this time of year, energy bills begin to rise.
The winters in Plano are typically mild and dull, much like the rest of the cities in the DFW area. The weather is not brutally cold, but there are times when the temperature suddenly drops during the January and February months. While temperatures decrease, members of the household tend to be less active as well. Throughout the winter, most people like to stay inside to avoid the cold weather. The electricity usage can increase from technology use, lights left on for long periods of time, and water heaters working harder to heat the house. Thankfully, there are affordable options available for you and your family's style of living right in the heart of Plano, Texas to avoid suffering from increased electricity rates throughout the year.
About Plano, TX
Plano, Texas is the largest city in all of Collin County and the 9th largest in Texas, consisting of a population of well over 270,000 people. Multinational corporations and Fortune 500 companies that call Plano home include Frito-Lay, Dr. Pepper/Snapple, Capital One, Ericsson, Toyota, and much more.
Compare Plano Energy Rates to Your Neighbors!
Dallas Energy Rates | Arlington Energy Rates | Bedford Energy Rates
Compare Plano Energy Providers!
Reliant Energy, Green Mountian Energy, Champion Energy, PennyWise Power, Tara Energy, Direct Energy, Cirro Energy, TXU Energy, Amigo Energy, XOOM Energy
Energy Outlet Electricity Plans
Reviews
Rated
4.8
/ 5 based on
110
Energy Outlet customer reviews